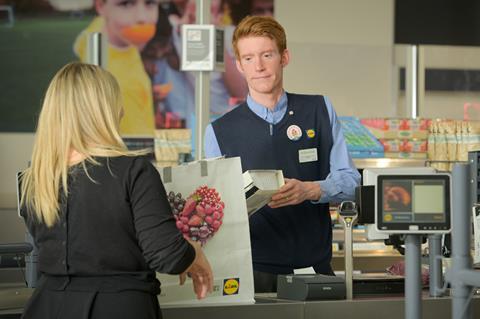 Tesco et al might be embarking on a recession-driven price war, but it's safety measures that will determine footfall while coronavirus lingers.
Or so suggests a new poll this week, which found two-thirds of shoppers would switch from their regular supermarket if safety measures to protect them from Covid-19 didn't meet their expectations.
It's something retailers should keep in mind as they gradually start easing the restrictions put in place during lockdown. Having reopened its in-store bakeries this week, Lidl has already faced fire for no longer pre-bagging products, with customers claiming fellow shoppers were handling them without gloves.
As we've seen repeatedly in our Grocer 33, one of the big challenges for supermarkets is the fact the actions of fellow customers can have as much impact on how safe a shopper feels in-store as the measures that have been put in place.
Store workers – and their ability to police the rules without upsetting customers – are therefore playing a crucial role in maintaining shopper loyalty through the pandemic.
And that's only set to become more pressing as masks become mandatory in shops in England later this month, following yet another dizzying u-turn by the government.
Enforcement of the new rule, set to come in on 24 July, will ultimately fall on police, but shopworkers are expected to 'encourage' the policy too, according to No 10.
It's all putting a huge amount of responsibility on the shoulders of people who are earning, let's face it, not very much – and who are already dealing with "hundreds of incidents of violence and abuse" every day, according to Helen Dickinson, CEO of the British Retail Consortium.
So perhaps it really is time for supermarkets to permanently reassess the wages they pay their shopworkers.
Raising pay might be an unpalatable prospect given the looming recession. But with safety still so important to shoppers, it would be a big mistake to forget about the staff still making a difference on the frontline.