Fever-Tree this week announced plans to set up its own distribution in the US. But it's not just mixers where the UK is conquering the world. The adult soft drinks market is growing here in the UK, as a new movement of temperance (most notably among the younger generation) is inspiring drinks manufacturers to develop new non-alcoholic concoctions.

The emphasis here is not on 0% versions of leading alcoholic drinks (akin to sucking on a boiled sweet with the wrapper still on). It's about creating unashamedly soft drinks, with complex multidimensional flavours, instead of the usual harsh, sugary, acidic pop. Take Thomas & Evans No1. It's a blend of green fruits, citrus peel, botanicals and sparkling water and has a dry, almost gin-like taste - and at only 99 calories a bottle.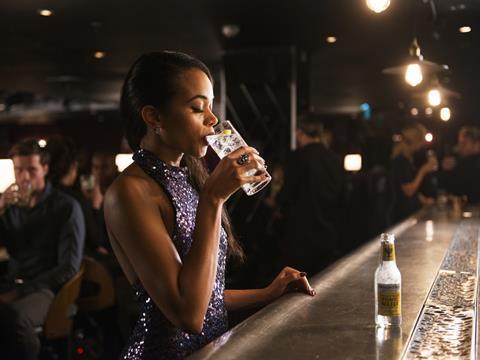 Interestingly, while some of these drinks are full of sugar, they're not embarrassed by it. Karma Cola has made a virtue of its "unbleached, Fairtrade, organic cane sugar from Maharashtra, India". Like Fentimans' Curiosity Cola, Karma is not meant to be chugged; these tipples are for drinking in moderation as an alternative to alcohol. And the margin these products carry (an average of £3.54 a litre) versus standard colas (68p a litre), means adult soft drinks manufacturers are in a better position to swallow the Sugar Levy. (Thomas & Evans No1 now has pride of place in Tesco's ASD fixture at eye level, while the likes of Shloer and J2O are relegated to lower shelves.)

At the same time, the Sugar Levy may even have done the industry a favour in encouraging manufacturers not only to cut down the sugar but to dial down the sweetness. A case in point is Bottlegreen elderflower cordial. Set to be hit by a £1.20 hike, it's instead been reformulated to take sugar below 5g/100g.

And the Sugar Levy will surely also inspire more new brands to emerge: ones without the baggage that comes in reformulating. It may even boost exports of UK soft drinks further as we come to be seen as world leaders in lower-sugar soft drinks. And I for one will drink to that.
● To register for our Sugar Levy webinar next month, go to ­thegrocer.co.uk/reports/webinars