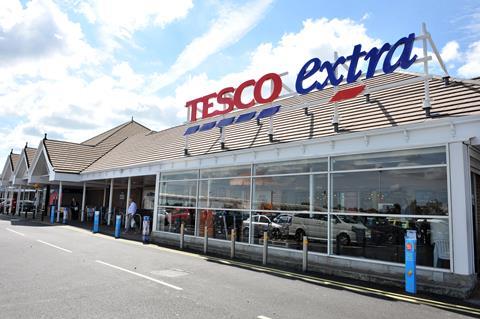 Amazon will buy Tesco. That's perhaps the most eye-catching prediction in this week's issue. Far fetched? If anyone had predicted last January that Tesco would grow at double Aldi's rate in 2020 you would have laughed too.
Besides, we saw a forecourt chain snap up Asda last year, while this week a Canadian convenience store chain announced plans to buy Carrefour. So supermarkets are in play in these crazy, cash-rich, debt-fuelled times. Why should that not include Tesco, especially if you're Amazon – which has more money than God, and wants a seat at His dinner table?
As our soothsayer says, Tesco is extraordinarily dominant in food. A position that, despite extra costs again from soaring absence rates, has been considerably enhanced not only by the coronavirus (with Scottish takeaways the latest alternative route to market for food to be closed this week) but Brexit, with empty incoming supermarket trucks waved through by customs, while exporters laden with goods are stuck, unsupported, in a Brexit red-tape jam.
Yet Tesco's share price is still at pre-Covid levels, despite predictions of a re-rating for resilient supermarket stocks (the only big four exception is Sainsbury's).
Still you could make the same argument for Tesco snapping up all sorts on the high street. It too has money to burn and there are so many bargains to be had. But that doesn't make them a good buy.
As interesting as what happens on the retail side, however, is the plays global fmcg giants make. With knock-down prices, will others follow Coca-Cola's 2018 move to buy Costa? Coke's now trying its luck with booze, Molson Coors is going headfirst into soft drinks, and Cadbury and Ferrero are diversifying into healthy snacks and biscuits. But rather than diversification, new routes to market seems to be the biggest focus – including tie-ups with The Hut Group, of course, but also DTC capabilities, with Barilla's acquisition of Pasta Evangelists further proof that subscriptions have gone through a step-change on both sides of the retailer/supplier divide during Covid.