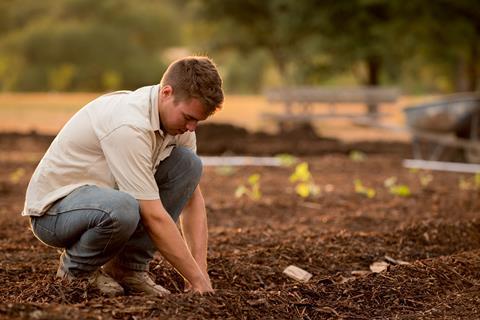 Coronavirus is bringing out the very best in humanity. Unfortunately it's bringing out the worst too. As well as shoppers spitting and coughing at shopworkers, this week we report on the death threats and vile online abuse directed towards growers as they desperately try to source workers for vital food roles.

Such abuse would be bad enough in normal circumstances, but it's even more troubling in the midst of a pandemic in which the food industry is working so hard, and risking so much. And headlines like this from The Sun last weekend - "FRUITCAKES! Fury after 180 Romanian crop-pickers who flew into the UK were not tested for coronavirus" - are not only inaccurate, they stoke up hatred towards workers we need, both to pick British crops, and to train the UK-based workers we're now trying to recruit following the lockdown.

Indeed, while there's a compelling media narrative emerging around a 50,000-strong 'land army' 'digging for victory' in response to the nation's biggest crisis since WWII, just 6,000 have opted to be interviewed. And of the 1,000 jobs offered so far, 900 have turned them down. It will take more than 100 new British workers (0.2% of the total applicants) to pick the crops.

It also doesn't bear thinking about what this crisis would look like if we had left the EU already. Continuity of supply has been one of the few silver linings (along with the fine weather). Yellowhammer estimated 50%-85% of lorries would not be ready for new border controls. Imagine if a third were off the road already. Yellowhammer also predicted reduced availability and choice, price rises, shortages of fresh food supplies, and ancillary products like packaging in short supply. With Covid-19 it would be the double-whammy to end all double-whammies.

At least we can still call on people from EU member states before the government's tough points-based anti-food-supply-chain immigration system kicks in. At least some are still willing to come here despite toxic, anti-immigration rhetoric. There's much talk now of increasing our food security without politicians grasping - still - how without these workers the very opposite is likely.