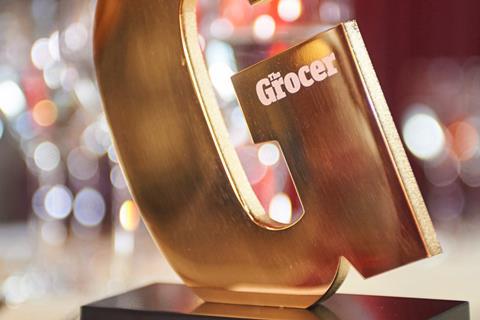 Key workers on the grocery frontline have rightly been hailed as heroes of the pandemic. But the value of those working behind the scenes, in the supply chain, has not received the same attention.
So this week's Grocer Gold Awards was a chance to put the names of some of these supply chain heroes up in lights. Like Grocer Cup winner Chris Tyas, the Nestlé supply chain veteran, whose calm, firm, thorough and focused organisation of the Food Resilience Industry Forum was so crucial in leading the response to the multiple lockdowns and other supply chain challenges of the past 18 months.
Tyas is no captain of industry – the normal recipient of the Cup. And modest as ever, his pride was in the recognition that it afforded to all those working in the supply chain. So, though they didn't win an award on Tuesday, let's namecheck here some of the other hidden heroes he singled out as crucial to the industry's pandemic response: Andrew Woolfenden (Tesco), Martin Ford (Greencore), Jon Pinder (Bakkavor), Beth Hart (McDonald's), Ursula Lavery (Moy Park), Louise Lee (Walkers PepsiCo), Andy Perry (Co-op) and David Hicks (Nestlé).
Let's also call out Factory Manager of the Year, Brian Jones, and all the other finalists in that category, who were as important as our Store Managers and other heroic shopworkers, in keeping the nation fed.
Amid soaring HGV driver wages, fuel shortages, gaps on shelves, and the threat to Christmas supply, the vulnerability of the nation's supply chain has arguably been in the public spotlight as never before, turned into a political football, and front page news on a daily basis.
So it's also heartening to report that the current crisis, and all the challenges the supply chain has faced into, has resulted in applications for supply chain qualifications at the likes of Cranfield and Sheffield to soar. So many of the winners of the Gold Awards, whether online scale-ups, DTC pivots or depot and technology infrastructure-based, owe a huge debt of gratitude to the hidden heroes who make the supply chain work. This was their chance to shine. And not before time.