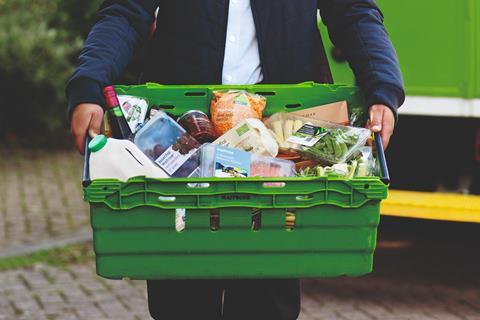 Not so long ago, one supermarket was offering not only free delivery but a bottle of champagne to every new online customer. Such bribes are no longer necessary now: normal shopper dynamics have been suspended as price has taken a back seat, so desperate has the demand been for online delivery slots.

As shoppers of all generations have flocked online, experts are now asking how big online grocery share can get, and at what level demand will settle after the crisis, as they've dubbed the current situation "the largest ever global online grocery trial".

Well, if it's a trial, it's a highly favourable offer. Even better than free champagne. It involves quite literally a captive audience in many cases. And think of the alternative. Either you can order groceries from the comfort of your home. Or you can queue up, in the rain, in a mask, remembering to spray yourself and your trolley in bleach as you enter the store, swerving to avoid others as you shop, as you're marshalled around a one-way system, while the PA system orders you not to step out of line. It's as if Tim Steiner & co have created a nightmare virtual reality world in which ordinary shopping is as awful as it can possibly be, so as to cast online shopping in an even better light.

And yet, for all this growth, it's not an easy situation for the supermarkets. And there are a number of far more important questions that need to be asked - and answered - by those in our Online Power List than how big online grocery market share is going to be in the future.

The first is obviously how to crank out more volume to meet the insatiable demand. A second is how to make sure that the experience you deliver is of the highest quality. Because, while shoppers will forgive poor customer service, inappropriate substitutions and high prices for a period, they will also trial rival services, as capacity grows and more slots open up.

And the final question is how to make money out of this demand. Because even without free champagne the costs of online delivery are still exorbitant. And with social distancing they are only going up.