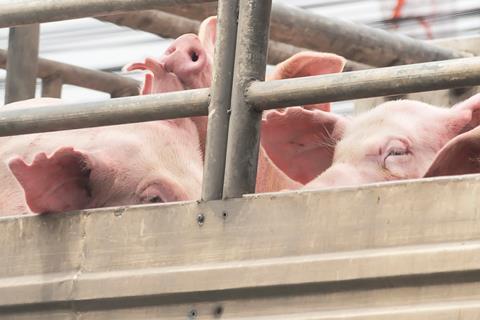 Two weeks ago, more than 40 food groups sent a document to the government calling for clarity over the future of international trade post-Brexit. It included calls for no new barriers to trade; and an end to the chaos and inertia at Defra.

At least there is clarity on one thing: new trade barriers are "inevitable" Michael Gove admitted, as he once again turned a blind eye to the experts. But there was no detail in the briefing on how the government will recruit the thousands of new vets needed (amid a chronic shortage) or how it will build the infrastructure needed to support these barriers - infrastructure that will be needed not in the distant future, like HS2 or the third runway at Heathrow or the Scotland-Northern Ireland bridge, but in the next 10 months. Cue (queue) price rises, food shortages, more stockpiling, chaos at the ports and an end to just-in-time supply. What's more, the Boris Brexit deal struck with the EU before Christmas means the EU will insist on checks between GB and NI, which will be almost as disruptive.

As business works out what arrangements it needs to make in response, there's also the possibility this is all just political posturing and the government will pull a great trade deal out of the hat with the EU, and can say 'look at us aren't we great?' while business is the sacrificial lamb (again).

As to the situation at Defra, it came as no surprise that Theresa Villiers was sacked, along with business secretary Andrea Leadsom. The only real bombshell: Chancellor Sajid Javid resigning four weeks before the new Budget (so he'll have "plenty of time" to prepare for his next career move).

Talking of the Chancellor, it will be interesting to see if another letter sent this week by industry leaders calling for a review of our absurdly outdated business rates system will also fall on deaf ears. Cleverly, it was pitched as a means by which to start rewarding (or at least stop punishing) the north, as it argued that business rates transitional relief meant that retailers in the north were in effect subsidising London retailers to the tune of £600m. Perhaps it will find a more receptive audience at No 10, now that it's taken over the Treasury.