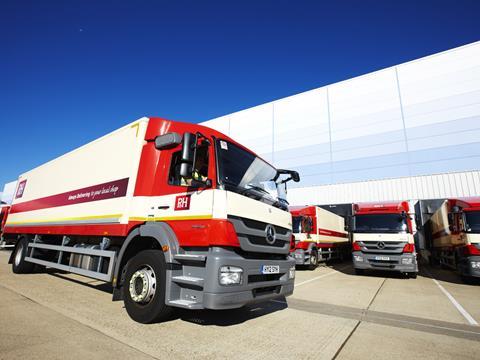 Whether it's China or Old Trafford, as the Premiership season draws to a close, and the transfer window opens, speculation is rife about who will move where. But it's as nothing to the rumours we hear in the wholesale trade. And not just rumours either.

This week, as we revealed, Co-op signed an intriguing deal to supply 25 McColl's stores in a three-month trial. McColl's is currently supplied jointly by Nisa and Palmer & Harvey, and with both those contracts due to expire in March next year, the possibility that McColl's might switch supply for its 1,300 stores to Co-op spells bad news for both parties, given their finances.

What's more, in the case of Palmer & Harvey, it also faces the prospect of losing its biggest customer - Tesco - in the not too distant future (three years is not a long time).

No wonder Palmer & Harvey reportedly wants to sell up. But who would want to buy them? It surely has to be the tobacco giants. True, Sainsbury's currently uses P&H to supply its tobacco, but that's hardly worth the £400m it would take. And when CEO Mike Coupe admitted this week that Sainsbury's was pondering further moves to franchise the Sainsbury's fascia, following a seven-store trial with Euro Garages, I doubt he had P&H's Malthurst/Central Convenience stores in mind.

So what about Morrisons? It's developed a fledgling franchise operation with P&H, but it seems unlikely given P&H doesn't supply its tobacco. Morrisons is more likely to buy the Co-op, another rumour we've heard.

And P&H's troubles may not end there. While the Morrisons Co-op deal has gone quiet, the latest rumour is that the Co-op is working on a deal to buy both Nisa and Costcutter. Such a deal would turn the Co-op into a major franchise operator, but if it's ready to supply Co-op own brand to a retailer outside the Co-op movement, why wouldn't it? Selling this to fellow mutual Nisa's members would also be easier than most, while improving margin and product quality (particularly in fresh) would also appeal to Costcutter retailers. And if Costcutter owner Bibby can secure a distribution deal in the process? That would be cute, and none too costly. Except for P&H of course.