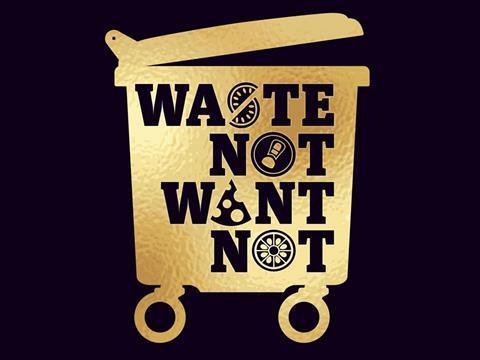 Our Waste Not Want Not campaign has helped achieve many things but there's still so much more to be done. Food waste redistribution levels are still frustratingly low. There are blockages everywhere. One of the most frustrating is on the government side, which last month rejected proposals from an Efra select committee to look into subsidising food waste redistribution.

That's why we've launched a petition on the 10 Downing Street website this week: to make the government change its mind. We need 100,000 signatories to force the government to debate our proposals. That means turning what was a corporate B2B campaign into a more consumer-focused one. We're looking for backing from as many employees of food and drinks companies as possible. There are 3.6 million out there. So in theory it shouldn't be hard. But since 100,000 signatories is a lot, and since so many consumers are also exercised by the scandal of food waste, we'll be seeking their support too.

We're calling this new phase of our campaign the #SeriousAboutSurplus phase. And as you may have noticed we've turned our Waste Not Want Not bin gold.

The reason is simple: because of the alchemy food waste can achieve. One of our targets is to increase food waste redistribution to 100,000 tonnes. To the charities that would otherwise have to source ingredients from the shops, that food is worth £150-£200m.

But it's not forthcoming - not in the quantities we want - and one of the key reasons is the cost of food waste redistribution.

It costs up to £150/tonne to process, pack, refrigerate, store and distribute food waste. Shockingly, that means it can cost more to send edible food to needy people than to send it to landfill.

When you consider the landfill tax was meant to discourage food waste it shows how dysfunctional the current system is.

The model we are proposing for subsidies will not encourage extra food waste as Defra deafly claims. It's based on the weight of the food waste and is limited to the cost of redistribution. So it doesn't matter whether it's caviar (that costs £20m/tonne) or steak (that costs £20,000/tonne) or cherry tomatoes (that cost £2,000), the 'subsidy' we propose is the same. Up to £150/tonne.

We think this is a cost-effective and virtually zero risk way to increase food waste redistribution. If we are wrong and food waste redistribution does not increase, the cost to the government will not go up.

But if we are right, every single pound the government pays in subsidy would result in an equivalent increase in food waste redistribution to charity. And the impact would be exponential.

With a return of at least 10 times, this investment could achieve an alchemy rarely seen among entrepreneurial businesses, let alone a government subsidy. That's why we've turned our Waste Not Want Not bin gold. There's a saying that where there's muck there's brass. But where there's food waste - food surplus that can be safely and legally eaten - there's gold.

So please sign our petition and spread the word. Over the next few months we'll be seeking coverage but above all support. Please do tweet using our new hashtag, #SeriousAboutSurplus, to raise awareness. But above all sign our petition.