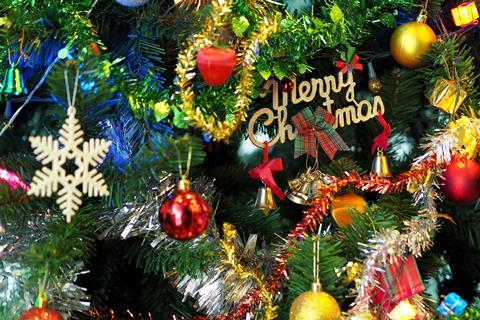 Who won Christmas? It's been a funny one. Amid doom-laden reports that it was the worst performance ever on the high street, non-food was the biggest casualty, with grocery retail basically flat. That's pretty good going given low inflation, the timing (a Wednesday Christmas is always awkward), and the want of a Boris bounce.
Certainly the discounters didn't run away with it. Lidl once again led the pack, boosted by store openings but also heavy couponing, which tells its own story. And Aldi's performance, though slightly better than in recent weeks, wasn't a home run.
If there was a winner it was Ocado – with Kantar figures showing sales up 12.5% – and online grocery in general. Online gains were at the expense of supermarket sales, though, and the big four all saw a decline in sales.
And yet they weren't as bad as perhaps expected. The pick of the bunch was Sainsbury's, though its performance was flattered by weak comparatives ((it was down 0.4% in December 2018) compared with Tesco (up 0.6% last Christmas). On the other hand, Asda's trading over Christmas deteriorated, as evidenced by Kantar's four-week data.
The only notable casualty of this Christmas, so far, was the exit of John Lewis executive director of 'brand' Paula Nickolds – who was due to run both the department stores and the Waitrose supermarkets in a restructure. Some reports say she was forced out. Others say she was disenchanted with the restructure and her new remit. But either way it's an even bigger hospital pass for new chairman Sharon White . She's just been made a Dame in the New Year's Honours, but must be asking herself if she's joining a Partnership or a pantomime.
As well as different phasing, these Christmas figures are but a snapshot of sales performance – as the maxim goes, sales is vanity and profit sanity. And as well as vouchering and discounting, managing both costs and surpluses will have been crucial in determining who won Christmas.
So while higher than expected waste levels somewhat took the shine off the continued food sales recovery at M&S, it's that all-important guidance that counts. And though Morrisons sales fell 2.3%, not only was that better than feared, just as important was the reassurance from CEO David Potts that profits were on track.