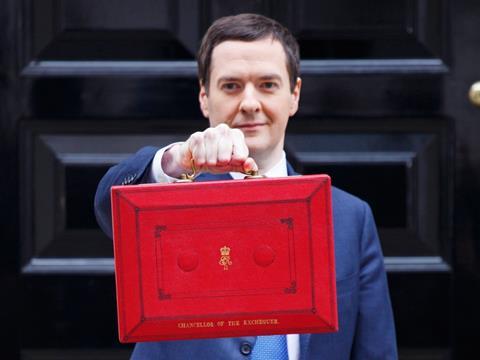 It seems fitting in the week of the Autumn Statement that we should focus, in our Fast 50, on growth.

Though our list includes 2 Sisters, the UK's biggest food and drink manufacturer, the vast majority are SMEs, the engine of growth George Osborne needs to restore the nation's finances, whether they are in what he dubbed the "Northern Powerhouse" (from which 20 in our list hail), the Midlands Turbine (11), the Southern Dynamo (10), the Scottish Transformer (6), or the Welsh Piston (3).

Our no1 (for the second year running) is BrewDog, leader of the craft beer pack, and the latest in a long line of challenger brands. But there's not a lot of challenger brands. In fact there aren't that many brands, around a third. That's not surprising given a) the stress brands are under in the current deflationary/delisting environment b) the growing importance of own label to the multiples c) more people eating out d) some commendable efforts to export our fantastic UK produce and e) the fact so many challenger brands have been bought.

More surprising is the average age of these companies: 43. Normally fast-growth companies are fledgling businesses. But G+J Distillers is over 250 years old, while Fentimans (founded in 1905) still has its mojo (more so than ever, perhaps). Reading the fascinating stories behind the growth of our Fast 50 it's quickly apparent how many have relied on grants to propel them forward in the past. And with CAGR slowing for the 50 I'm concerned about the Chancellor's switch from grants to loans.

But the real burden imposed in the Autumn Statement is on big business. The £3bn apprenticeship tax imposed on industry as a whole, based on 0.5% of payroll, will particularly hit grocers. The timing could not be worse, as sales are going backwards, while the sweetener of a promised business rates review has been deferred. And as much as Osborne dodged a political bullet with his climbdown on an immediate cessation of tax credits, many retailers and manufacturers have already forked out for his National Living Wage. All in all it's not good for growth, with the ripple effect likely to be felt all the way down the food chain.