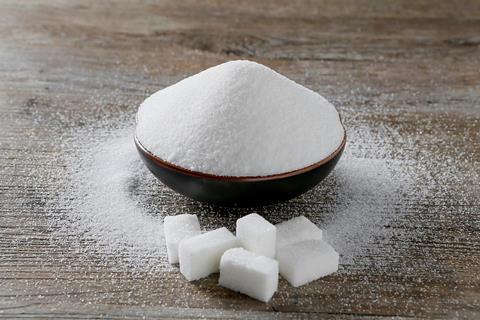 Henry Dimbleby has put a huge amount of work into the second instalment of his National Food Strategy report. As you might expect of a former Bain management consultant, the 290-page report is well-researched, and with its unusual first-person voice, you might even say it's the summation of a lifetime's work, reflecting his varied experiences and passions as a chef, food columnist, restaurateur, businessman and sustainability guru.
It also offers real food for thought, drawing on sobering stats (like the five-fold increase in crisps consumption since 1970) to paint a picture of a food system that needs a "painful reality check". And a combination of his sometimes drastic proposals, his high public profile, and a relatively slow news week, after the Euros, means there has been blanket media coverage this week, with widespread support understandably from the health lobby but also the IGD.
But while there will be lots of soul-searching in many corners of the industry about the recommendations, the unspoken question is: will the government itself pay any attention to his report?
In 2013, Dimbleby's School Food Plan was backed by David Cameron's government. But the dynamics have changed: the NFS report was commissioned in 2019 by Michael Gove, the then environment secretary, and a personal friend. In contrast, relations with George Eustice are understood to be frosty, amid rumours that he was blindsided by Dimbleby's singularly independent approach to his non-exec role.
The fact his recommendation to tax meat didn't make the final cut is revealing. But even suggesting meat consumption should be reduced by 30% is likely a step too far for Defra.
Attempts to persuade supermarkets to voluntarily commit to this target were also summarily dismissed, not only due to competition concerns but because, for all their good intentions, it would be financial suicide for supermarkets, even more so as Dimbleby's vision would allow independent takeaways carte blanche to serve up a fat, salt and sugar-loaded meat menu, no questions asked.
And there's another challenge: the economy. The list of extra payouts for some of Dimbleby's ideas adds up to billions. And while he argues they would be more than offset by the savings to the NHS, it's a difficult political argument to win, despite (but also because of) Covid. Nor does it help that taxes on the likes of sugar and salt, to fund some of his payouts, will inevitably lead to further inflation, due to the difficulties in reformulating, and will likely impact most on those who can least afford it. That concern has already seen Boris Johnson dismiss this key plank of the report, in off-the-cuff comments on a visit to Coventry to promote 'levelling up' on Thursday (the day the report was published), though he added: "doubtless there are some good ideas in it".
The report's calls for commitments to food standards in future trade deals (and giving Parliament the chance to scrutinise them) also fly in the face of the latest political thinking. Those two recommendations of the first instalment of his report last year were the only two not to be implemented and as he acknowledged "the government appears to be heading in a direction on trade that not only means it will break its own manifesto commitments but will undermine the huge efforts it is making domestically to mitigate climate change, restore nature and improve animal welfare".
Dimbleby won't go quietly. Continued deployment of a campaigns and communication team until after COP26 shows he's determined to keep the pressure up, in the full glare of the global political spotlight. But Dimbleby's perspective is only one within the government, with equal status attached to the white paper. Will it be a case of cherry picking ideas, watering the NFS down, or simply kicking it into the long grass? How Dimbleby would hate to see his lovingly crafted report framed in that way. But his political capital is about to be severely tested.
"While Dimbleby's recommendations, will cause lots of industry soul-searching the key question is: will the government itself pay any attention?"
Will you sponsor my crazy 375km sponsored bike ride on behalf of GroceryAid? I'm raising funds for key workers affected by the pandemic via an epic three-day ride in the Welsh mountains and would love your support. Find more details on my JustGiving page.