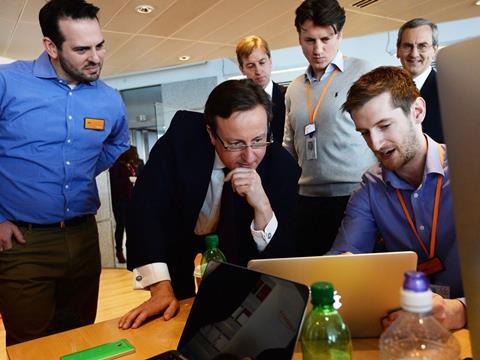 PM must act on sugar

Sir, We welcome the Health Committee recommendations (coinciding with #SugarAwarenessWeek), which are in line with the mounting evidence from Public Health England ('Tax of 20% on sugary soft drinks urged by MPs,' thegrocer.co.uk, 30 November).

The government must now produce an evidence-based plan to prevent obesity, type 2 diabetes and tooth decay spiralling further out of control. It must set firm sugar reduction targets, stricter rules on all forms of marketing of unhealthy food and drink and address the affordability of fizzy pop - as set out in our Cameron's Obesity Plan, also launched this week.

Helping people meet the new sugar recommendations (30g/7 tsp for adults and 19g/5 tsp for children) within 10 years would not only improve their quality of life but could save the NHS around £500m a year.
Kawther Hashem, nutritionist and researcher, Action on Sugar

It's not just sugar

Sir, At British Sugar we are committed to playing our part in helping to tackle the obesity problem, which includes the Making Sense of Sugar campaign. We have called for a cross-disciplinary taskforce to implement holistic measures based on robust scientific evidence.

However, government data shows total sugars consumption has declined by 12.5% per capita since 2001, while obesity rates continue to rise. We also need to focus on 'total' calories in versus calories out. Sugar has four calories per gram, compared with fat, which has nine, and alcohol, which has seven.

We also shouldn't forget that the home-grown sugar supply chain supports 13,000 jobs and contributes around £1bn to the UK economy.

Richard Pike, MD, British Sugar

Restrictions inevitable

Sir, Many manufacturers are being incredibly slow to react to the obesity crisis. Restrictions are inevitable on how high-sugar foods are marketed.

Our recent consumer research found the majority of respondents feel misled about the sugar content of products. This suggests producers must do more to be transparent and gain consumer trust. Our research also found that the public want to see tighter controls around the use of advertising to under-16s.

Companies will need to find new ways to engage with consumers through trust and transparency.

Alison Puente, head of corporate communications, Finn PR