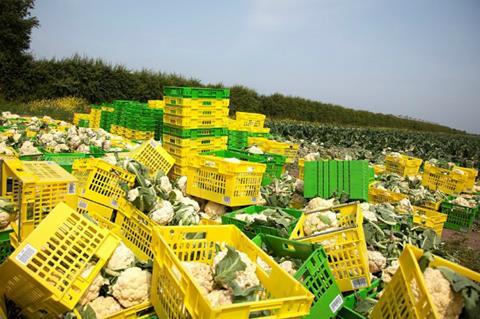 Food waste is complex
Sir, It is imperative that the cause of waste is fundamentally understood. There are so many contributors - from the excess inventory that arises from poor and/or delayed forecasting and orders, to time lost during the distribution process coupled with inefficient transportation models - all of which can be devastating for any short shelf-life products. As a result, addressing the food waste that occurs at every stage of the supply chain can be a complex task.
Therefore it's essential that companies understand how technology can be deployed and utilised to address these challenges - whether that is waste reduction through improved transportation, or more accurate and dynamic levels of stock availability.
Environmental consciousness in the digital age will ­continue to have a huge impact on retailers. The vision to ­transform 'farm to fork' and remove food waste from the supply chain is vast and complex. To succeed, retailers need to start small, identifying priority areas first, where quick and impactful wins can be realised. As they start to see results, they will be able to scale fast and ultimately achieve full end-to-end ­intelligence-driven visibility, which will help mitigate food waste.
Amir Harel, general manager, visibility solutions, Zetes
Brexit contract reviews

Sir, I was interested to read reports that German supermarket Lidl has written to its UK suppliers asking for confirmation that they would deliver goods with delivery duty paid post-Brexit.

This kind of commercial ­rhetoric highlights how trading relationships between UK ­suppliers and EU-based ­customers may become strained, contractually, in the event of a no-deal Brexit - ie where World Trade Organization rules on tariffs are to apply.

A key consideration for ongoing contracts will be to review provisions that determine which party pays delivery duty or, if the contract is silent on that, which party bears costs associated with changes in the law.

Your readers operating UK businesses that are supplying goods to European customers should prioritise reviewing existing contracts for these provisions ahead of the looming deadline for Brexit, which is currently scheduled for 31 October 2019.
Alex Aisthorpe, solicitor, Ashfords Solicitors