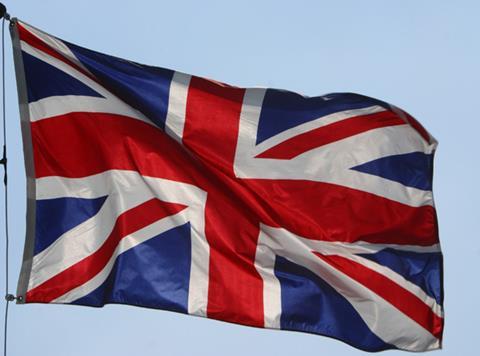 British is a hot property

Sir, It was encouraging to read that food and drink exports from the UK are in such good health ('Exports of UK food and drink rise 10% to smash £20bn mark,' 25 February, p11). We have just entered our 34th international market with our premium tonic, mixers and soft drinks - an historic London brand that we have revived for both the UK and export markets in order to offer a range of drinks crafted from only the finest natural ingredients.
Japan is already an important part of our business, while we have also added six new markets to our global roster, including UAE, Norway, Colombia and the Seychelles have been added to our destinations, meaning exports will now account for 40% of Franklin & Sons' total sales. British quality and heritage resonate strongly in all our export negotiations, and we believe these factors will always provide a unique selling point in territories and sectors where there is no record in strong branded offerings.

Similarly, the same messages are also being well received in the UK and have helped us to secure new distribution deals with a number of high profile new on-trade accounts, to add to our supermarket and wholesale listings.

Whatever the future may hold on both the domestic and export fronts following Brexit, we must never lose sight that its reputation for food and drink of outstanding quality will continue to serve the industry well irrespective of trading conditions.

Steve Perez, chairman, Franklin & Sons



Engagement, not likes

Sir, It was incredibly positive to see that the fmcg industry is starting to become aware of how important it is to engage consistently with their consumers on social media. Having said this, it seems that small brands are at the forefront of driving fmcg brand engagement on social media. While the seven-flavour VK range may only have 35,000 likes on Facebook, its engagement sits just second in the list behind Dolmio at 18.7%. VK makes our consumers feel as though they are part of a community. Engaging in conversation daily, the #DOUVK Rewarded campaign gives VK fans the chance to win merchandise at any point. In January, VK launched a competition that gained 5,689 engagements and was viewed 141,000 times. In some cases, brands gain empty likes from people who enter competitions daily. However, in this case, 3,028 loyal VK drinkers tagged one or more friends.

Jen Draper, communications controller, VK



Free-range milk = organic

Sir, In response to your article 'New Free Range Dairy Farmers milk wins listings at Asda' (thegrocer.co.uk,28 February), consumers have always had an 'active choice' when it comes to pasture-based farming. Organic dairy farms in the UK have to meet strict standards and are audited annually in line with a range of regulatory criteria enforced by organic certification bodies.

These standards state that organic cows must by law, spend as much time outside on pasture as conditions allow and that they must be fed a grass rich diet. In practical terms, this means organic cows graze for an average of 7 months of the year, and a minimum of 60% of their diet must be from forage, such as grass. Therefore, so 'free-range' milk has been readily available in the form of organic for over 20 years. Amongst other environmental, animal welfare and biodiversity requirements, organic cows are fed a diet free from artificial fertilisers, chemicals and genetically modified ingredients. They are also only given antibiotics when they're ill and NOT as a routine.

Organic milk also provides several health benefits as supported by a growing body of scientific research, including the most recent study published in February 2016 in the British Journal of Nutrition. This research shows organic dairy (milk, butter, cream, cheese and yoghurt) contains around 50% more beneficial omega-3 fatty acids than non-organic.

While we welcome pasture-based innovation; however to consider the development of these 'free-range' principles as providing the consumer with a new choice would be incorrect.

Nicholas Saphir, OMSCo executive chairman



A stroke of genius, Dave

Sir, Tesco's purpose-driven food waste campaign is a stroke of genius for a brand with a likeability problem, campaigning on social issues generates positive sentiment, especially amongst a generation supermarkets find hard to reach: young people. Purpose is essential for attracting millennials; a generation that's grown up with climate change, ethical production and animal rights. Young. Millennials want brands to be positive, moralistic and transparent. Or up to 30% will share negative thoughts on social media. Because young people are unlikely to develop supermarket loyalty until they're older, millennial marketing is often overlooked. But to ignore this generation is to ignore the consumers of tomorrow.

Young people are notorious for talking about brands, even when they aren't buying them. WoM is the most powerful marketing tool for millennials, with 53% saying they're most influenced by friends. Although they may not be buying at this early stage, purpose-driven marketing will get them talking. This creates invaluable traction that secures both brand fandom today and future loyalty tomorrow. Perhaps it's time other supermarkets follow Tesco's lead?
Bexy Cameron, creative director, Amplify