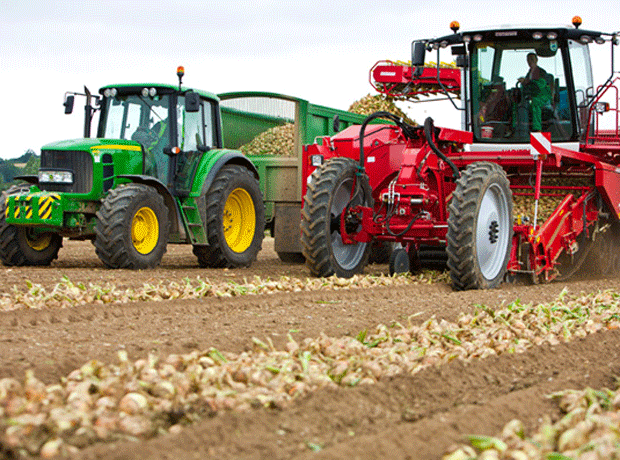 The UK could be headed for the worst onion harvest in four years as poor weather earlier this year continues to take its toll on the crop, growers have warned.

Although the recent warm spell has given the crop a boost, the unusually long winter this year may have already wreaked irreparable damage, they said.

The British Onion Producers Association (BOPA) predicted this year's harvest would be 378,000 tonnes - 4% or 16,000 tonnes down on last year. This would be the smallest harvest since 2009 and 23,000 tonnes lower than the decade average of 401,000 tonnes.

Some individual growers feared their harvests would be down even more, although they said it was too early to give precise forecasts.

Alastair Waters, MD of farming co-operative Bedfordshire Growers, said the long winter and very wet weather had delayed crop development. "Effectively we've lost two to three weeks of the growing cycle, and this means the crop has not grown to its full potential," he added.

Robert Oldershaw Jnr from the Moulton Bulb Company said yields of his company's overwinter crop were lower but also cautioned it was too early to tell what the annual tonnage would be until the remaining crop was harvested.

"A lot can happen in the next six or seven weeks before harvesting begins - saleable yield could drop but it's too early to tell," he said.

A smaller onion crop could lead to higher wholesale and - potentially - retail prices, but BOPA chairman John Patrick said the volume reductions this year were too small to have much of an impact.

He added that growing conditions at the moment were "ideal" and that "the good conditions experienced through July and August could turn things around".