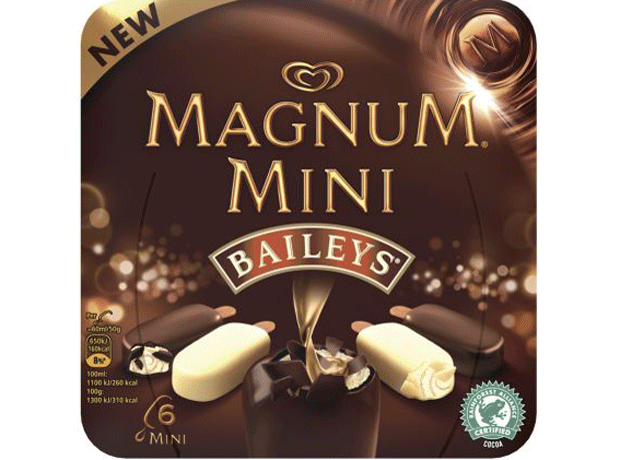 Unilever has revealed it is extending Magnum further into the snacking market - and bringing back retro ice lolly brand Dracula.

This month, it is rolling out a Magnum After Dinner sharing box containing 10 35ml vanilla ice cream bites (rsp: £3.49) and introducing a range of three 140ml Magnum Mini Pots featuring a sauce core (rsp: £1.59/140ml). It is also launching Magnum Mini Baileys in white and milk chocolate (rsp: £3.49/box of six).

The lines were being launched in response to demand for smaller, portion-controlled treats and the growth in confectionery sharing bags, said brand building director for ice cream, Noel Clarke. "We believe this snacking trend and the relevant formats can be replicated in ice cream," he said.

Unilever hoped to make Magnum a "snacking power brand" and that the lines would further de-seasonalise ice cream sales, he added.

The launches would be supported by one of its biggest marketing spends, he claimed, starting next month with in-store and outdoor marketing, followed in January by TV ads.

The company has also announced the return of Wall's retro ice lolly brand Dracula - which comprises vanilla ice-cream covered in strawberry jelly and a cola coating (rsp: £1.99/six).

The Dracula rollout follows the announcement last week of the relaunch of Wall's Funny Feet after The Grocer's Bring Back a Brand campaign prompted thousands of calls for its return.