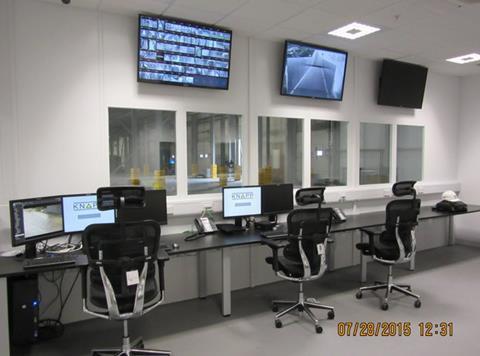 Marks & Spencer has become the first retailer in the UK to achieve CCTV certification for the cameras it operates in its stores.

The retailer worked with Four Security Consultants to ensure cameras in all its stores, warehouses and offices were compliant with the government's CCTV Code of Practice, which aims to protect the public from unnecessary CCTV usage and to prevent misuse.

Bodies such as police forces, Transport for London, and local authorities must abide by the Code, which is operated by the Surveillance Camera Commissioner, but others are only 'encouraged to adopt the code voluntarily'.

M&S and Four Security now want to encourage others to follow suit to become officially certified in order to improve CCTV operation in the retail environment.

"We are pleased to continue our partnership with Four Security and optimistic about the potential improvements in protecting our people and working environment that gaining the SCC CCTV certification will bring," said M&S head of corporate security Clint Reid.

M&S obtained the Commissioner's CCTV certification to show publicly that it was adhering to good practice, as well as to remove unnecessary cameras and to make sure the ones that remained were operating to their maximum efficiencies.

Four Security Consultants director Brendan McGarrity said the retailer wanted to provide 'transparency and consistency' for its surveillance systems across all its operations, showing that any data they collected was relevant for safety or security of the business, its staff and its customers, that it was proportionate, demonstrated a need and was available when requested.

McGarrity said M&S already had correct systems in place but Four Security had verified what it was doing, refined it, made sure it complied with the code and managed an external audit.

It also ensured standardisation of camera use, positioning and installation to cut disruption, maximised capabilities and ensured all data collected was available on request, as was legally required, and that managers were confident to provide recordings when there was a need to.

M&S's accreditation is now valid for five years, with only desktop reviews necessary once a year.