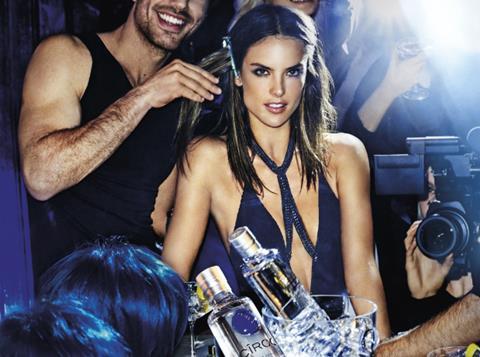 Diageo has joined forces with Brazilian supermodel Alessandra Ambrósio to promote its upmarket Cîroc vodka globally.
The partnership forms part of Cîroc's On Arrival social media push – launched this week for the third year running.
Designed to highlight the spirit's "ultra-premium" positioning, this year's activity will include exclusive moments with Ambrósio shared across Cîroc social media platforms throughout the year, giving fans access to the 'must-see' and 'must be seen at' party destinations and cultural events – from summer hotspots to new year celebrations.
Ambrósio's "elegance and lively character" perfectly embodied the Cîroc brand's "playful luxe attitude", said Samantha Reader, global marketing director for Diageo Reserve.
"Cîroc is for those who dream big, aspire to greatness and recognise the importance of celebrating success when it arrives and Alessandra embodies this in everything she does."
The latest On Arrival push follows collaborations with several famous faces, including British actor Sam Claflin, fashion blogger Helena Bordon and fictional supermodel Derek Zoolander.