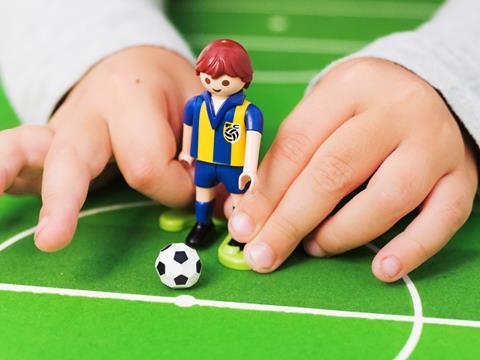 The World Cup is a matter of days away and brands are targeting consumers with their carefully thought out World Cup campaigns. Official World Cup sponsors, including Coca-Cola, McDonald's and Adidas, will be prepping to release a host of material in the coming weeks, while other brands will be doing their best to steal a share of voice.
Yet, with so many brands making noise around the World Cup, how can sponsors ensure their messages are reaching their target demographic?
With anticipation building ahead of the tournament, there are a host of opportunities for brands that can convey their timely message. According to our research, the best time for brands to engage with fans is two to three weeks before the tournament starts.
This, according to the research, is because Brits experience a gradual increase of excitement around the games, peaking just before the tournament. Only 6% of fans are excited a year or more in advance, 6% six to 12 months ahead, 7% three to six months before, 13% interested one to two months prior and 18% interested two to three weeks before the games. Excitement peaks as the tournament begins, with 37% looking forward to footballing action.
With a remaining 10% either not interested or unsure, the stats show that, while an underlying core of football fans eagerly await kick off, brands must focus their outreach around the immediate opening of the games - capitalising on the those fans that are excited just before and during.
Another reason for capitalising on fan engagement early is that one in four (26%) of the population switch off from the World Cup off as soon as their country is eliminated - so it's imperative to strike while the iron is hot.
In the age of internet and mobile, TV is still the most dominant media for watching the World Cup. Three in four (75%) viewers will be watching at home on TV, as opposed to 1% watching the games on mobile.
Now, even though mobile devices aren't the chosen device for live coverage, they will play a crucial role. Nearly one in four (23%) will be using their mobile phones as the main way of seeking additional information about the tournament. This means during games, fans will be 'second screening' and open to communications throughout the tournament, as well as seeking out information about team lineups, injuries and other titbits of information.
This creates opportunities for brands to grab consumers' attention at every stage of the tournament. Via native advertising, brands can engage with customers at a time when intent to purchase is at its highest - when fans are preparing to watch, and during, the game. Fmcg brands stand to benefit the most with this strategy. Our research suggests Brits will buy alcohol (38%), soft drinks (19%), snacks including crisps and sweets (33%), pizza (17%) and takeaways (19%) especially for the occasion.
And, though some fans will switch off from TV once their team is out of the running, some are still likely to be keeping tabs on contextually relevant content throughout the competition, meaning they're still potential customers too.
Native advertising also give brands an opportunity to improve their recognition. Research shows 40% of those surveyed were not able to name a single World Cup sponsor - so it's something all brands should work on. While this might seem low, it gives brands a benchmark to work to when engaging with potential consumers - ensuring they stand out.
Of the biggest World Cup sponsors, Coca-Cola (45%) is the most recognised by Brits while McDonald's (41%), Adidas (33%), and Budweiser (27%) were also recalled as World Cup sponsors.
It is not only fmcg brands that get recognised though. Visa (31%) is a well recognised World Cup brand and with 72% of fans intending to pay for items via contactless or machine debit or credit card, it's no surprise the brand is front of mind for consumers.
With a stage as monumental as the World Cup for brands to engage with potential consumers, marketers must understand when their audience will be getting excited and where they will be in the run-up to and during the games. This is the same for official or unofficial sponsors - conveying messages in a creative way across relevant content and using smart and informed timings is the best way to cut through the noise.
Stuart Flint is VP EMEA at Oath