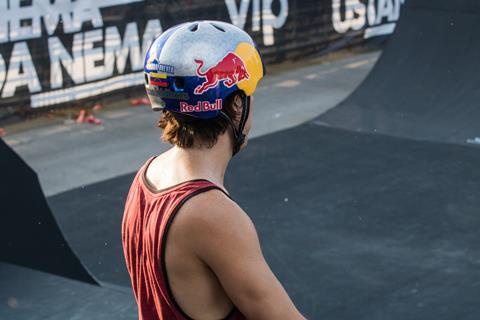 Retailers and brands are on tenterhooks about how the rules around advertising high fat, salt and sugar (HFSS) products will change when the government confirms its rumoured reform package. A month ago it was suggested that plans for an outright 'junk food' advertising ban were being scrapped, until celebrity backers including Jamie Oliver renewed calls for strict measures.
The debate about how effective different restrictions might or might not be is fascinating, but brands and retailers can't afford to get distracted. Change is coming in some form, and they should already be using this time to prepare and test new marketing models.
It seems likely that any moves will affect online and television advertising most directly. This represents a significant change for an industry which – globally and locally – relies heavily on those platforms to keep products top of mind.
Fortunately, this is charted territory, and a combination of research and lessons learned from other sectors can provide a useful guide.
TV and digital are not the only ways to reach shoppers and build brand awareness. We've seen many names, big and small, in regulated industries such as alcohol, tobacco, gambling and soft drinks take a creative and often lateral approach to growing their brand in the face of a more constrained marketing environment.
Take Red Bull as a prime example. It uses sponsored events, experience-led publicity stunts, and non-traditional content to communicate its values and products. Underpinning that is a genuine understanding of its target customers, what they want and what they enjoy – something HFSS brands will need to have as they find new ways to advertise. That knowledge drives the creative content of campaigns and is key to effectively tailoring ads to alternative channels like print and out of home. Single-mindedness is often the secret to success, focusing on what matters and communicating it clearly.
Beyond this, there is no better advert for a product than the product itself. The actual experience provided by HFSS goods is their main selling point, but they have plenty more to offer beyond just the pleasure of eating and drinking. Tony's Chocolonely is a confectionery brand that has hit this nail on its head. Not only is the chocolate the highest quality, it uses environmentally friendly packaging and reinforces messages about its ethical provenance on the bars themselves. This all changes how people experience the chocolate and the brand – transforming it from an indulgent snack to something customers genuinely value, and most importantly recognise the next time they're in the confectionery aisle.
Our recent study of British brands shows that differentiation and the ability to create strong emotional connections with consumers is directly responsible for growth. As Tony's shows, sustainability is one way of doing this effectively, as the issue becomes more and more important to modern consumers. But your brand doesn't need to be saving the planet to have a unique selling point. It comes down to knowing your customers. Baileys, for example, recognises that for many people it isn't an everyday tipple, and embraces its 'special occasion' reputation. It offers a distinctive experience by promoting serving suggestions like its festive Christmas bunnies and even recipes for a Baileys cheesecake. HFSS brands can do the same.
There's no doubt that new rules will be disruptive, but the handbook for how to navigate advertising restrictions has already been written. If brands and retailers understand who buys their products and why, they will have the best chance of creating effective campaigns across different channels. Knowledge is power, and with change seemingly inevitable, now is the time to go and get it.