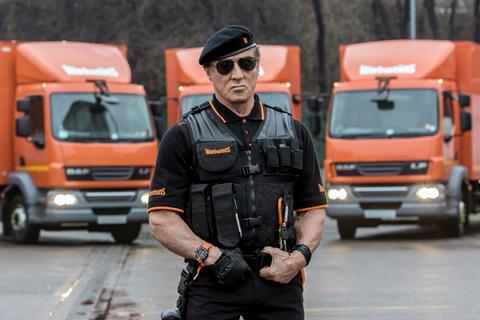 Warburtons' marketing team must be feeling pretty smug with itself. After all, it's not every day a Hollywood heavyweight signs up to advertise bread.
Sylvester Stallone and Warburtons may be one of the unlikeliest pairings in advertising history (except perhaps Johnny Rotten and Country Life) – and has done a great job of getting people talking and attracting national media coverage. But can Rambo make a tonne of dough for Warbies? I'm not so sure.
Despite remaining Britain's best-selling bread brand, Warburtons took a severe knock last year when sales nosedived £53.7m [Nielsen 52 w/e 11 October 2014]. It wasn't alone – bread sales are continuing to go stale with overall volumes down 6.4% as consumers move away from jam on toast and homemade sarnies in favour of more convenient options.
Don't get me wrong, if you're looking for a Hollywood action hero, then Sly's your man. His movies are still raking in millions at the box office and he remains synonymous with the action movie genre, but is a gun-toting hero the best man to sell bread?
Plenty of other brands have brought in Hollywood stars to push their products, but paying a hefty sum for talent is no guarantee of success. Take Snickers for example: it's had Mr T shouting at consumers to "quit your jibber-jabbing" and "get some nuts", Joan Collins acting like a diva and Rowan Atkinson reprising Mr Bean in a Kung Fu scenario. But despite all this glitz, glamour and comedy, sales of Snickers are struggles - falling 15.5% year-on-year in 2014 [Nielsen].
Mars even revived style icon Audrey Hepburn for a Galaxy chocolate campaign, but her unique touch of 1950s glamour failed to impress consumers and sales fell 3.9% to £207.1m last year [Nielsen].
Away from Hollywood, some have tried more down-to-earth faces with varying degrees of success. To younger generations Gary Lineker is better known for his roles advertising Walkers crisps than his football skills and - having fronted the brand for two decades - it's clear he is doing something right.
Alcopop brand Hooch also found success with Keith Lemon after its 2012 relaunch. The ad reached 17.5 million consumers, and contributed to sales soaring 159% [Nielsen].
Celebrity endorsements evidently have their ups and downs – including, I imagine, the occasional diva tantrum - but it takes a lot more than a famous face to rack up sales. The Sun newspaper described the Warburtons deal as 'the best thing since Sly's bread'. And while such media attention has got the campaign off to a strong start months before the first ad is screened, it remains to be seen whether Rocky will deliver a knockout.