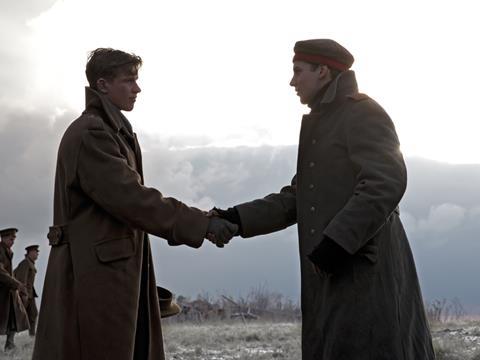 Sainsbury's Christmas ad is the runaway leader in the popularity stakes for grocery ads this Christmas, while Asda and Iceland look to have served up festive turkeys.

Analysis by The Grocer on the number of times Christmas ads by supermarkets and suppliers have been viewed on YouTube found Sainsbury's offering, which recreates the famous football match between British and German soldiers on Christmas Day 1914, has so far been viewed more than 12.7 million times on the video sharing site.

In sharp contrast, Asda and Iceland's festive offerings have failed to register 50,000 views between them. Just over 31,000 have watched Asda's The Story of Christmas Smiles ad, while nearly 17,000 have sought out Iceland's ad featuring Peter Andre. Aldi's ad featuring Jools Holland, meanwhile, has been viewed 53,000 times.

Sainsbury's ad has 12 million more views than Tesco - the second most-viewed Christmas grocery ad, which has been watched just over 700,000 times.

Coca-Cola's Holidays are Coming ad, which has been watched more than 600,000 times since being re-uploaded to the site by Coca-Cola at the beginning of November, is the third most viewed ad. It is closely followed by Waitrose's, which features a girl making gingerbread and has been watched 540,000 times.

Lidl's, meanwhile, has been viewed more than 336,000 times, while Morrisons' has been watched more than 180,000 times.

Sainsbury's still has some catching up to do to beat the John Lewis Monty the Penguin ad. Uploaded six days earlier than Sainsbury's, it has been viewed more than 17.6 million times.

Marks & Spencer's Follow the Fairies ad has had more than three million views, but the food version has only been watched 5,000 times.