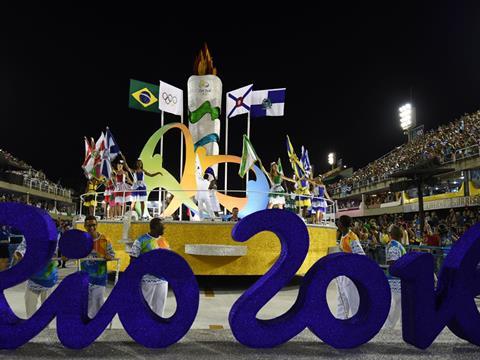 Sport, food and drink are set for another summer of love. In fact, thanks to the fairytale exploits of Leicester City, it's already begun.

Walkers nipped in like Jamie Vardy to announce a massive giveaway of Salt & Victory crisps the morning after Leicester won the title, and followed it up with more promotional activity starring Gary Lineker, the Leicester City-loving face of Walkers.

Leicester is the hometown of Walkers, so there is a natural affinity between its crisps and the football. But there is almost always a tension between sport and food & drink - and perhaps never more so than in 2012 when official sponsor McDonald's was the only branded restaurant at the Olympic Stadium.

Horrified healthy-eating proponents pointed out the disconnect between the greatest athletic spectacle in the world and a Big Mac. But even if they had some justification in doing so, the relationship highlights a "simple economic and social reality" says Luke D'Arcy, UK president at experience agency Momentum Worldwide.

"With sports funding being continually slashed there is a need for bold and cash-rich brands to step in and replace lost investment. Sport needs to be funded. And brands need exposure to fans and leisure audiences."

McDonald's got that exposure when Usain Bolt won gold in the big one, propelled along by a McDonald's wrap he said he had enjoyed for breakfast. In 9.63 seconds, Bolt usurped any negative publicity McDonald's had endured with predictable but positive 'fast food' headlines. And Bolt had form here. In the run up to his 2008 gold medal triumph in Beijing, Bolt claimed he bolted 1,000 McNuggets.

That meant happy days for McDonald's, which usually cops flak. And thanks to McDonald's multimillion-dollar contribution, the IOC was able to stage another spectacular Olympics.

In short, the superficially paradoxical relationship between chips and sport is in fact a symbiotic one. Health campaigners will remain aghast, but an endorsement by the most popular athlete in the world for the much maligned McNugget is priceless.

And "take away sponsorship and commercialism from sport today and what's left?" asked IOC chairman Richard Pound at the Sydney Olympics in 2000. "A large, sophisticated, finely tuned engine developed over a period of 100 years - with no fuel."

So the business end of sport rubs its hands thanks to sponsorship cash. But how do fmcg brands try and ensure they get a good return on their investment? What sort of results do they get? And what does the future hold?
How it all started

The relationship between sport and fmcg dates back to the 1870s, when sport-themed picture cards were slipped into packs of popular cigarettes. In 1896, companies provided revenue via advertising during the first international Olympic Games. Coca-Cola first got involved when it sponsored the Amsterdam Olympics in 1928 (and it's done so for every Olympic Games since). In the 1940s, televised sport blew advertising opportunities wide open and fmcg weighed in. By 1984 the Olympics had fully opened up to sponsorship and, for the first time, it turned a profit. In 2012, a record 3.6 billion people watched the London Olympics around the world, with the top 10 events boasting peak audiences in excess of 12 million in the UK, according to a report produced by consumer behavioural analysts Canvas8.

That's why, despite the growing scandal of drug cheats, every major sporting event taking place this summer is part-financed by food & drink.

McDonald's and Coca-Cola are also at the European Championships, as is Carlsberg. English cricketers will wear whites sponsored by Waitrose while the crowd sups Foster's and Stowford Press for eight hours. Thirsty Royal Ascot racegoers will sip Bollinger and Appletiser. And at Wimbledon, Robinsons will be as visible as ever. "Wimbledon is more than a sporting event," says Britvic marketing director Kevin McNair. "It's a multi-sensory authentic experience that engulfs the nation; a true celebration of British culture and spirit."

But in the absence of the World Cup, the Olympic Games is undeniably the big one. And Coca-Cola, the biggest brand in the world, is the first headline sponsor you see on the official Olympic Games website.

"It's massive for us because people get so passionate while watching sport so it's a great opportunity for us to connect with consumers when they are really excited and positive," says operational marketing and digital director Caroline Cater. "Our brand being really prevalent at those passion points is vital from a consumer perspective. And if CCE wasn't sponsoring the Olympics or the Euros, can you imagine the conversation with our customers who are trying to drive footfall? They expect big events from Coca-Cola."
Watching the weather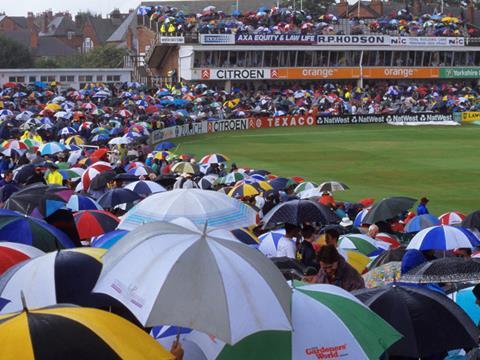 Wimbledon is as famous for rain as it is for tennis, while it only takes a moody sky to worry an umpire at the cricket. And brands that have splashed out on sponsoring weather-sensitive events will also be nervously watching the skies.
"Brands sponsor major sporting events with a view to increasing profile and driving sales," says Kurt Cripps, MD and head of weather risk at Aon Benfield. "When the event suffers adverse weather conditions, the volume of sales a brand can expect to achieve may be negatively impacted.
However, it is possible to take out insurance in case rain stops play and the TV starts showing repeats. "Utilising the latest technology and analytical techniques, companies are now able to quantify previous weather-related trading losses and insure against them for future events by analysing historical weather patterns during periods of previous large-scale event sponsorships, and overlaying the information on sales data," adds Cripps.
"A good example is the drinks industry, which relies on seasonal averages when it comes to forward planning sales. If the temperature is out of line with expectations, traders can quickly face stock issues. But using a specialist insurance solution based on analyses from local weather stations, postcodes and satellite data, can help brands mitigate potential losses that arise."
But even though Brits love to moan about rain washing out BBQs, investors hate it when retailers blame the weather for slow sales. Fortune magazine published an article last year called 'The weather ate my returns', highlighting how weather is increasingly used to justify falling profits. But Cripps says a 2014 study by Emory University researcher Dexin Zhou, titled The Blame Game, found "the more corporate executives blamed poor performance on external factors, the less their stocks returned in the future".
The perfect match

P&G is there too, building on the success of its 2012 Thank you Mum campaign. And Aldi sponsors Team GB, the first supermarket to do so. The discounter believes they are a perfect match.

"Once you take out the Mo Farahs, a lot of these guys are on small incomes," says Aldi marketing director Adam Zavalis. "Athletes get between £8,000 and £28,000 a year from the national lottery, even a gold medallist like Nicola Adams. I spoke to a few athletes when we did some roadshows and a few said they discovered Aldi when they were 'living off £8,000 a year and I had to pay my rent'."

That made Team GB a "really strong and credible match". "They wanted quality food at prices they could afford, so for us there was a real story there. And that made it a better fit for Aldi than other sports."

It's a claim made more credible by Aldi offering the 800 athletes up for a place in Team GB free Aldi vouchers every month. So far, 690 have signed up. "So if our fresh food is good enough for athletes to compete at the Olympics, it's good enough for families."

As for what Aldi gets in return, Zavalis says: "A great sponsorship should do two things: resonate externally, which is extremely important; but it should resonate equally internally. We've got that with Team GB. It lives and breathes throughout the organisation. We looked at the British Olympic Association's values of responsibility, unity, pride, respect, performance and results. Culturally that makes both parties a very close fit. And if you look at our lorries we can shout loud about our British credentials. We have a British CEO. We have been here 25 years and 69% of our products are produced in the UK. This sponsorship is saying we are good for Britain and good for the British economy."

At the other end of the demographic spectrum sits Bollinger, official sponsor of Royal Ascot. "Bollinger is not an enormous brand," says Bollinger MD Andrew Hawes. "We make three million bottles a year; the industry makes 300 million. So we don't have a massive marketing budget. It is six figures, not seven. But Royal Ascot is our largest single investment. It's substantial." It's also delicate. In 2014, Bollinger became the official Champagne of the Royal Enclosure. "Officially it's a non-branded, non-commercial area. So we had to handle that in a discreet and sensitive way but still get our brand across."

That meant working "very closely" with Ascot. "We have three Bollinger bars and everything is bespoke and designed together with the Ascot team. It works for them and it certainly works for us."
Big Olympic numbers
Days to go until the Olympic flame is lit in Rio
Cash spent on London 2012 by 42 official sponsors
Sponsorship accounts for more than 40% of Olympic revenues
Countries will take part in the Olympics, playing 42 sports in 306 events across 37 venue
Countries or territories broadcasting the Olympics
The global TV audience for the first televised Games in Berlin
The global TV audience for London 2012
The size of the global sports sponsorship market
More mainstream brands, like Heineken-owned Foster's and Strongbow, target more mainstream events. Strongbow also sponsors Team GB while Foster's is now the official lager of English cricket.

"It's highly targeted, it all starts with the consumer in mind, although you don't sponsor an individual tournament or organisation for a short-term sales spike," says Heineken's off-trade & marketing director Craig Clarkson. "It's about developing an ongoing relationship with consumers and talking to them in different ways every day. It's all part of an equation."

Heineken also adopts a holistic approach when it comes to measuring success. "In the off-trade we can look at store data the day after an event so we know what's going on, but it's hard to filter down and say the sponsorship delivered exactly this. At the same time, you have to make a judgement call and say if we hadn't been a sponsor we wouldn't have seen the sales uplift we did, but there is no point taking the sponsorship in isolation."

In fact, the actual sponsorship is only half of it, he adds. "When we look at the cost of sponsorship we also have to look into the cost of activating it. Building brands is hard work. You can't just put a great brew in a can and hope people will buy it. You have to work very hard around it to maximise the impact."

So while Matthew Davies, international controller at Taylors of Harrogate, jokes that Yorkshire Tea sponsored English cricket because "it's the only sport that stops for tea", it takes a lot of energy to make it work. "Cricket enables us to get around the ground and activate so much more than just a canteen of tea," he says. "You can face a virtual reality over from James Anderson, for instance. If you're just using your budget to get your name on a billboard you shouldn't be doing it. We treat the sponsorship as an activation platform."

Sport takes "around 15% to 20% of our entire marketing budget, but we spend the same again on activating that" adds Andrew Nethercott, director for UK brand marketing at Moy Park, which sponsored the World Cup in Brazil in 2014 (as part of an umbrella deal secured by Brazilian parent company Marfrig, the fourth-biggest meat producer in the world). "It's absolutely crucial. We work on a pound-for-pound basis, so for every pound we spend on sponsorship we would spend at least a pound activating it. And we got a lot of positivity from P&H and retailers like One Stop and Ocado in return."

Bang for your buck

Still, the issue of measurement is a vexed one. "It's a really tricky one to measure," says Cater. "We absolutely know there is a benefit, but once you overlay things like the weather on top of it, it's almost impossible to put a financial figure on what you got from the event. Although you can get very clear feedback. And by supporting the event we get support for our brand, which drives our business."

Hawes says Bollinger uses "several metrics" but emphasises that it takes a "very long-term view. Sales are important, but it's also about building the right exposure. We want it to be known Bollinger is the official sponsor of the most prestigious race meeting in the world. And that's of wider global benefit to the brand. We are part of a fantastic pleasurable celebration ."

Carlsberg, which has sponsored the European Championships for 32 years, says it sold "48 million incremental pints in 2012 in the off-trade alone. The tournament was worth £609m to us. It's the biggest event outside Christmas. We get a huge benefit from it: use of the logo, stadium, pitch access, match tickets, hospitality, trophy tours, merchandise, and this year we are doing TV bumper breaks in 15 games."

That will include all England games, the semi-finals and the final. "So we will be very visible on TV, plus over 35 million people will see our digital campaign. It's a multichannel approach. And three of the four home nations are involved so it's a massive opportunity. It's the biggest Euros for us since 1996 so we will have lots of PoS in stores that shouts about the tournament and the England sponsorship."

Heineken saw a 21% uplift during the 2015 Rugby World Cup compared with the same period the year before. During the 2014 World Cup, Moy Park saw a 22% sales uplift in Ireland. Aldi has already branded 526 fresh lines using the Team GB logo. "At the end of the day, a sponsorship has to drive sales and it has done," says Zavalis. "Those fresh categories are growing above the rest of the business so we are very excited."

Carlsberg, which spends "around a third" of its marketing budget on sponsoring the Euros across a five-month campaign, says YouGov research shows 9% more consumers will consider buying Carlsberg as a result of it sponsoring England, while 22% are "more positive" towards the brand.

All good results - vital, in fact, in these tough competitive times - but it will be "interesting to see how alcohol sponsorship pans out" says Ben Kay, former England rugby international and co-founder of independent creative agency Pablo.

"Although there's clearly a conflict between alcohol and sport, in the UK at least there is also a natural affinity between the two thanks to our 'watching the game down the pub' culture. You'd be hard-pushed to find a sportsperson willing to turn down a lucrative alcohol sponsorship deal. Every sportsperson is different so there's a wide variation in how tolerant people are to aligning themselves with brands that may not have perfect health credentials. And there's also a wide variation in need - some sportspeople need funding more than others and everyone has their own personal boundaries. But generally speaking, athletes and pro players can't afford to turn away sponsorship."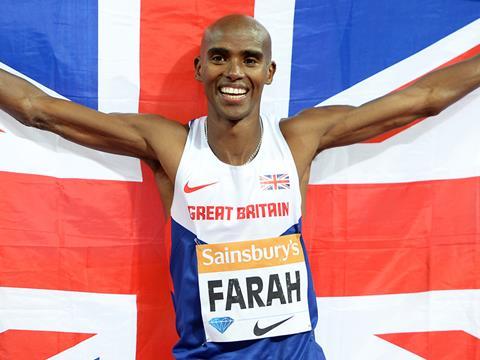 Still, he adds that "in the current climate of heightened concerns around the nation's health, we may one day end up following the French model, where alcohol sports sponsorship is banned."

And when it comes to fast food, he says "most players will see this is a brand responsibility. It's the brand that will be in the firing line if their products' values conflict with the sport's health values. So, if you're a fast food company, don't try to align yourself with a sporting event unless you've got something healthy to promote, like a new low-fat menu."

It's why "McDonald's will talk about balanced eating and healthy options, and Coke will promote its low and no-sugar variants," says Sean Kinmont, creative director at 23red. "They will both align themselves to the values of the Games. But the fact remains they are odd bedfellows. Their association with the Olympics will help them enormously if they can manage this cognitive dissonance in their campaigns. It's a fine line to tread and becoming more and more slippery."

Salience

But sponsoring global sporting events is "not about being associated with sport, health or fitness" argues Brian Millar, head of strategy at branding consultancy Sense Worldwide, who has worked on Olympic campaigns for IBM and Unilever. "It's about salience. Coke and McDonald's are essentially engaged in an act of conspicuous expenditure. Consumers believe they must be good because they're so big, and their budgets are so colossal. And as a veteran of many Olympics I can tell you that at the Olympic village McDonald's is heaving. All those Olympians who've been nibbling special diets for years go nuts the minute their event is over."

McDonald's, which has been the official Olympics restaurant since 1976, says the "Olympics is one of very few truly global events and we are a global company," and that "many of its customers and our staff love the Olympics and our sponsorship means that they can get involved". It also says sponsorship is "essential to the successful staging of the Olympics". And despite critical headlines in 2012, it said takings were up from 50 -100% on expectations at its Olympic Park restaurants, serving up to 55,000 customers per day.

Ultimately sport "in general is becoming more commercial and more successful" says Clarkson. "So it's inevitable that sport will want to grow with like-minded brands. We invest millions of pounds in sporting events every year, and we go back to it every single time because the brand directors see they are having the right conversations with consumers and it has the right halo effect on the brand."

As for Coca-Cola, Cater says "we are supporting and encouraging activity". "The reality is you need big brands that will connect with consumers. And we will always be where consumers have passion points, whether it's around music, Christmas, big events… as long as events are big and engaging with our consumers there will be a role for the Coca-Cola brand. That's clear from our perspective. The key thing to ask is 'what is the event doing for your brand and what is the brand doing for the event?' And if they work in harmony then it's absolutely perfect."
Social sports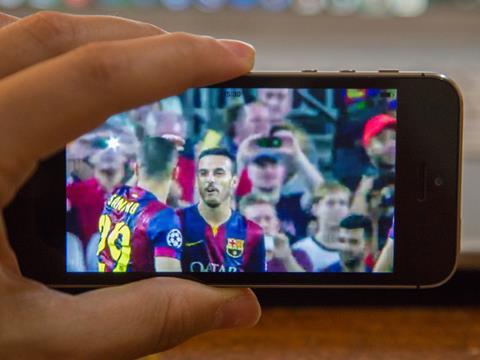 The rise of social media - and the increasing variety of social media platforms - means the sporting summer of 2016 will be the most social in history.
"In Brazil, WhatsApp is now used by 93% of mobile internet users," says Sam Shaw, head of insight at Canvas8. "Meanwhile, studies in the US have shown that 83% of Gen Y and 77% of Gen X say their sports consumption habits have changed in the past five years, with 71% of Gen Y using mobile devices more than TV to interact with sporting content."
He also says while ad breaks during sporting events have traditionally been an efficient way to reach audiences, "look around any pub or sports bar and as soon as the action breaks, so does the attention of the audience - usually towards their phones."
However, sport demands to be watched live, rather than on catchup, so it is "one of the few remaining mass social experiences people can have. When watching live coverage, 43% of Gen Y and 30% of Gen X see mobile as a platform from which they can tweet, post and read up on live sport. The major social networks are realising this and are all fighting to be the companion to this experience, releasing Facebook Stadium and Twitter Moments.
However, Shaw thinks Snapchat could be the big winner this summer. "It has more than 100 million daily active users, and over eight million videos streamed every day-predominantly by Gens Y and Z. NBC owns all the rights to broadcast the Olympics in the US and it's giving Snapchat the rights to distribute that content to a wider audience - at no cost. NBC also plans to use Snapchat to broadcast snaps from athletes when they are off the field so people will be able to see how they prepare for the moment they've been working towards for years, who they celebrate their triumphs with and, of course, which brands they turn to to fuel their efforts."