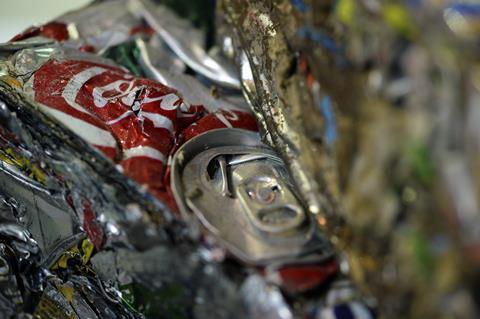 In May, Recycling Association chief executive Simon Ellin named and shamed some of the worst packaging offenders in terms of recyclability. They say there's no such thing as bad publicity, but Pringles, Lucozade and supermarkets that produce black plastic meat trays may well have argued otherwise amid the flood of ensuing news reports and articles.
The media buzz around Ellin's spotlight on the worst offenders demonstrated that the tide is changing. Public, as well as regulatory, pressure is mounting on the entire supply chain – from designers, to manufacturers, retailers, recyclers, local authorities and households – to tackle the recycling and reuse challenge.
Businesses, governments and trade associations have all identified the need for an increase in 'crossover' to truly cut waste and achieve higher resource efficiency. Ultimately, increasing the recyclability of the packaging reduces disposal costs and even provides potential revenue streams from the sale of recyclable materials, which in turn become the feedstock for the next wave of packaging. Put simply, it makes good business sense and helps reduce our impact on the environment at the same time.
Yet two thirds of all plastic packaging used for consumer products is still being sent to landfill or incineration. At the same time, many retailers still fill their shelves with goods that are over packaged, or that feature complicated pigmented, multi-material packaging. But it is consumers' very buying power and influence that can create the sea-change that the market needs.
As Ellin noted, companies such as Coca-Cola, Marks & Spencer and Unilever are pioneers in improving the sustainability of their products and ensuring the packaging can be recycled once used.
The Co-op has also announced plans to make 80% of its packaging recyclable by 2020, and it has already changed its meat tray packaging. It tweaked the packaging it used for protein, including its chicken breast trays and bacon trays, to make them simpler and more accessible for recycling. Co-op members voted overwhelmingly to focus further on packaging waste at the company's Annual General Meeting in May. If they can do it, surely other manufacturers and retailers can.
The Recycling Association's Quality First campaign seeks to ensure that good quality material is provided to the market for recycling, and one of the best ways to help this is to ensure that the product is easy to recycle in the first place. As well as the materials used, a key aspect to making recycling as easy to undertake as possible is the use of on pack recycling labels. These can indicate whether packaging can be widely recycled, or whether buyers must check their local recycling facilities to see if the material is accepted, or if the material is not currently recycled.
For the latter category, retailers should expect to face increasingly probing questions as to why they have chosen to stock unrecyclable packaging, and why this cannot be changed. In the same vein, local authorities are coming under pressure to expand the range of materials they do accept for recycling, and to divert as much as possible from landfill.
Bottle returns
But what about other options, such as deposit return schemes (DRS)? They're not a new idea, and have been tried, tested and found successful elsewhere – so why aren't they currently part of the supply chain in the UK? Norway, among others, have a DRS in place that sees 96% of all plastic bottles returned to the supply chain in a closed loop system that benefits both the economy and the environment.
However, there is opposition. The Scottish Wholesale Association (SWA), for instance, has branded the Scottish government's proposed deposit return scheme 'impractical', saying it would be costly for businesses, consumers and local councils. Instead, the SWA insists that enhancements to the current kerbside collections system are the way forward, and points out that countries with successful DRS schemes do not have as mature kerbside collection schemes as the UK.
The SWA also claims that wholesalers and retailers would be hit with extra costs and the need for more storage space for returned bottles and reverse vending machines. However, many reverse vending machines for DRS can offer vouchers for the supermarket hosting the machine, which many retailers may find very attractive.
It is clear that the DRS debate will continue until retailers decide once and for all whether to take the plunge, and the same is true of adoption of the latest recyclable materials on the market, and research into cost-effective plastic alternatives.
Simon Ellin's attack on Lucozade and Pringles was a momentous moment for packaging. The era of naming and shaming in unrecyclable packaging has begun – don't be on the wrong side of history.
Nicola Meadows is RWM Event director