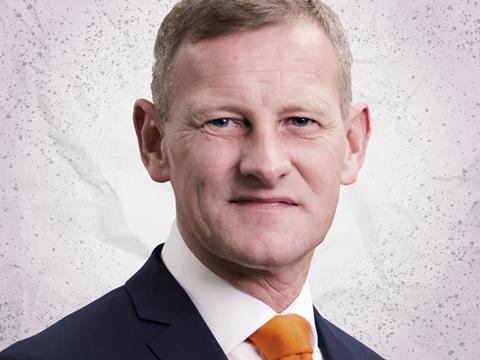 Marks & Spencer CEO Steve Rowe may struggle to live down the "Mrs M&S" moniker he used to describe the retailer's average customer at its full-year results earlier this week.
Mrs M&S is in her 50s and shops at Marks & Sparks 18 times a year, likes wardrobe staples such as cardigans – and, crucially, M&S is going to fall in love with her again, Rowe promised.
Cue a social media storm lambasting the M&S CEO for his "patronising" analysis of his customer base. But what's been overlooked on Twitter and elsewhere is that there was more to Rowe's analysis: he also said 42% of customers were men; and that 22% of M&S shoppers were under 35, though they only account for a mere 10% of sales.
On food in particular, Rowe's analysis was considerably more nuanced than the Mrs M&S faux pas suggests. Thirty-two million customers shop for food at M&S every year, he explained, of which a 'core' of seven million shop 11 times a year and spend £19 per trip, while 22 million 'occasionals' call in only four times and spend £9 a trip. Then there's the 'top' three million, who love M&S food so much they go to the retailer's upmarket foodhalls 75 times a year and spend £14 each time. Indeed, 10% of those 'top' buyers enjoy the convenience, quality, integrity and newness enough to pop in 'five or six times a week', Rowe said.
It's enough to make you dream big: as Rowe explained, if he could just find a way to get all 32 million customers to go to M&S one extra time a year, it would generate an addition half a billion pounds in sales.
Of course, food is the least of Rowe's problems – it's the clothing business he needs to turn around most urgently, and appealing to Mrs M&S and her love of sensible cardigans may well be the key to that.
Doing so won't be easy – or quick, as Rowe himself acknowledged, to some dismay in the City. But his straight-talking, pragmatic and honest approach to talking about M&S's challenges have impressed many this week. If Rowe can translate this into straight-talking, pragmatic and honest quality and ranging, Mrs M&S may well be persuaded to pop in more frequently in future.