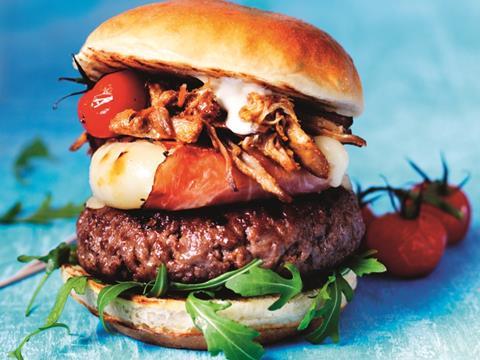 Marks & Spencer is launching an in-store campaign to highlight the superior quality of its Simply M&S range.

The range, launched in 2012, has selectively been price matched against Sainsbury's own label in store. And M&S has cut the price of some everyday groceries to match reductions made by Sainsbury's and other supermarkets in recent months, lowering 800g medium sliced bread from 90p to 75p, for example.

However, it has chosen not to respond to other headline grabbing cuts. For example, it has kept milk prices unchanged, with four pints currently on sale for £1.39, as opposed to £1 at Asda, Sainsbury's and Tesco. And while Sainsbury's has cut the price of six large free-range eggs to £1.30, M&S is selling the same size packs for £1.95.

In a move reminiscent of Sainsbury's Value of Values campaign, M&S aims to refocus consumer attention away from price and on to quality.

"We will be highlighting our quality on known value items as part of our Summer of Flavour," said an M&S spokesman.

For example, M&S will highlight the health credentials of its milk, which it said had more vitamin D and a naturally lower fat content than other milks, and underline how its tomatoes are left on the vine longer for a fuller flavour.

M&S said the marketing materials - due to go into all stores from this week - will feature lively colours in line with the Summer of Flavour campaign, which kicked off on TV this week with ads highlighting products in the barbecue range.

At its full-year results last week, CEO Marc Bolland downplayed the impact of the price war, saying M&S was insulated because of its positioning as a speciality retailer.

In 2013/2014, sales of its Simply M&S range of everyday groceries accounted for just 11% of total food sales.