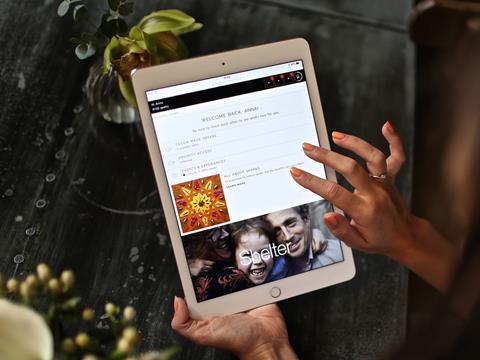 M&S has partnered with a retail and consumer investment firm to gain access to latest innovations and technologies as part of its push to a become digitally-led business.

The upmarket retailer has united with True for access to more than 2,000 enterprise-ready businesses and pre-emptive technologies, as well as consumer and retail expertise, proprietary research and a sector-specific international network.

"Our partnership with True will give us unparalleled access to the latest innovations and technologies that have the potential to transform the way we operate and run our business," said M&S chief executive Steve Rowe. "As M&S seeks to become a digital-first retailer, we will be on the front foot thanks to True's deep sector knowledge and the exposure they will give us to new enterprise-ready technologies which will benefit our customers and make us fit for the future."
True chief commercial officer Mike Tattersall added that the focus of the partnership is to deliver positive commercial outcomes with clear and tangible ROI. "M&S exemplifies a business that has not only helped shape the British retail landscape, but understands the need to evolve - and the importance of innovation to achieve this," he said. "We will support M&S in enhancing its operations and ensuring it's a retail business that is strongly positioned to navigate a continuously changing landscape."

In the last two months alone, M&S's strategy to become a digital-first retailer has seen it announce it will enrol more than 1,000 staff across every retail function into its own data skills academy, and partner with Microsoft to transform customers' experiences with AI.