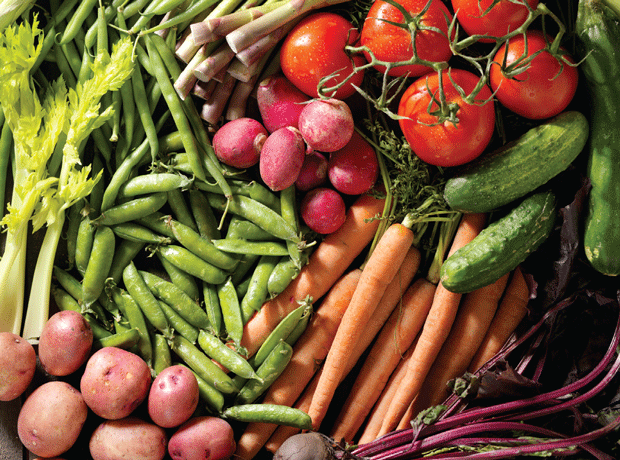 Q How important is a strong range of fresh products to a successful convenience store operation?

Kishor Patel: Fresh has always been an important factor for c-stores, but it was neglected by indies, so the mults took a lead. Now the mults are opening c-stores with fresh and top-up shopping as core to their strategy. This has created a perception gap between the multiples and indies. Lots of indies are doing fresh very well but they need consistency, availability, quality and strong communication.

Kash Khera: Fresh fruit and veg is key to the success of any convenience store. We recently launched a store in Coventry on a council estate and everyone said we needed to lead with lots of tinned items. We ignored this and put a gondola-end chiller at the front of the store, full of good-value fresh meat from a local butcher. Then we had four metres of fresh fruit and veg. That store has seen massive growth of fresh sales. People often say about fresh fruit and veg "I can't sell it because I'm not in the right area", but they don't give it enough of a chance to work.
meet this month's masters
Kash Khera's family bought their first store in Kings Norton more than 22 years ago. Since then, he has opened several other stores and started his own franchise, SimplyFresh.
Kishor Patel operates seven Nisa Local stores in Bedfordshire, as well as an Indian takeaway. He is chairman of Nisa Symbol Committee and a Nisa board member.
Q Is it worthwhile going that extra mile to source items from local producers or do customers not really care where their fresh produce comes from?

Khera: The more discerning customer is more likely to support local produce and likes to know where it comes from. For the lower-demographic consumer, it's more of a price-driven exercise, but it's still important to them. Either way, you need to make sure you communicate the fact that you're selling local because a cabbage from Somerset looks the same as a cabbage from Worcestershire.

Patel: The indies who already do very well can go that extra mile by locally sourcing. Demand for local products is demographic-driven, so you have to be trading in the catchments where customers want local products. But generally speaking, getting the basic range of fresh on the shelves, which looks good and tastes good, means they are more likely to return to the store. If it's not good then you will have lost that customer.

Q What's the best way of building in-store theatre around your fresh offer?

Patel: Fresh has to be presented well. You need to build displays and have some reasonable quantity - three lemons in a tray will not shout to customers, but you could quite easily place a false bottom on the tray so that 15 or 20 lemons will make it look like a full tray. You also need to ensure products are always clearly marked and priced.

Khera: We use three different materials to create in-store theatre: wicker baskets, wooden crates and hessian. If you don't want to spend loads of money on an in-store display get a 10-metre roll of hessian from eBay and wrap your boxes in it - it looks fantastic. You can also buy reclaimed wooden crates fairly cheaply as well. It's a really good affordable way of making the fixture look good.

Q What advice would you give to someone looking to build a successful fresh offer?

Patel: Check your display four times a day. It will only take five to 10 minutes to give a two-metre ambient and a two-metre display a tidy up at the same time. Look at each product and ask the question: if you were a customer would you buy it?

Khera: Find a good local supplier. We advise our store owners go to their local fruit and veg market because there are always fantastic deals to be had. It takes a little bit of work, but there's nothing like feeling and smelling that fresh produce.