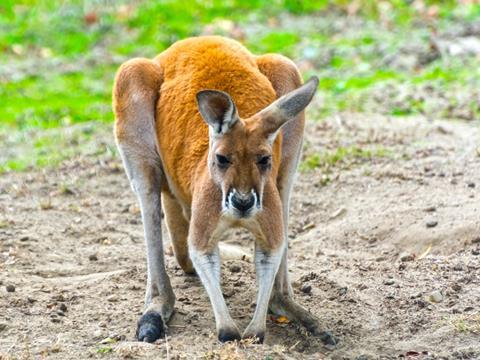 Morrisons has pulled controversial kangaroo steaks from its shelves, with Viva! claiming a victory despite the retailer insisting the product was a limited-time promotion.
Viva! launched a campaign against Morrisons last month, reporting the retailer to the FSA for selling Holme Farmed Kangaroo Steaks with cooking instructions recommending medium-rare preparation.
The vegan group claimed kangaroo meat is often riddled with bacteria and contaminated with toxomoplosis, and could pose a risk to consumers.
In response, the FSA said it had raised the concerns with Morrisons, which had confirmed the product was a time-limited promotion for the Rugby World Cup and was no longer on sale.
In an email seen by The Grocer, FSA senior executive officer Paul Stubbington said the FSA had no specific cooking advice on kangaroo meat and pointed out it was a branded product, so the cooking instructions were not the responsibility of Morrisons.
However, he said he would contact the supplier to "make them aware" that any businesses selling kangaroo for preparation medium-rare is "responsible for ensuring it is safe to eat" and that consumers are made aware that cooking any type of meat thoroughly is "the best way to reduce the risk from any pathogens that may be present in the meat."
Justin Kerswell, Viva! campaigns manager and deputy director, welcomed the news that Morrisons had "dumped" kangaroo meat.
"Although the chain is apparently suggesting it was a limited-time product, the national media attention our campaign generated, emails from our supporters and the genuine concerns over the risk to human health from eating kangaroo meat must have also played a role," he said.
"We hope that Morrisons will commit to helping the world's beleaguered wildlife by keeping them out of their chiller cabinets in the future."
Morrisons declined to comment when approached by The Grocer.