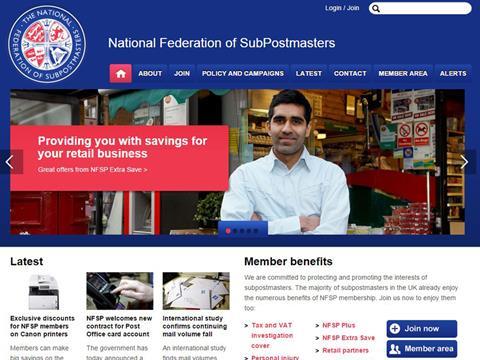 The Association of Convenience Stores has rejected the possibility of merging with former trade union the National Federation of SubPostmasters.

George Thomson, NFSP general secretary, disclosed last May the organisation would decide whether it would remain an independent members' association or merge with another body over the next 12 months.

The NFSP has been forced to consider its options after suffering a loss of 7,000 members in the past 12 years following three Post Office restructuring programmes.

The NFSP negotiating committee discussed the potential options of merging with the Communication Workers Union, the ACS and the National Federation of Retail Newsagents last summer. The Grocer understands although loose discussions took place with the ACS, the ACS concluded a merger would not work.

The NFRN revealed last week it had held "positive" exploratory talks about forming an alliance with the NFSP at a meeting on 13 January.

Baxter confirmed: "The NFSP is currently considering a number of options regarding its future and has approached a number of organisations, including the NFRN, to explore a potential merger." The NFSP said it was considering "various options" and had been in talks with several organisations.

It said the best interests of members remained at the forefront and it would continue to play "an essential role in providing support, benefits, and a strong, united voice for subpostmasters across the UK."

A CWU spokewoman said it, too, was in talks with the NFSP about a possible merger and those talks were continuing.

"As the trade union which represents workers across the postal sector, and with a strong record on campaigning to protect the Post Office, we hope that the talks will be fruitful," she said.

The NFSP was removed from the list of trade unions in January last year on the grounds that it did not meet the definition of a trade union under the Trade Union Labour Relations (Consolidation) Act 1992. It has since been structured as an independent members association.

Sources close to the NFSP denied the loss of trade union status had influenced merger talks, and said it was still recognised as a voice for all subpostmasters across the country.