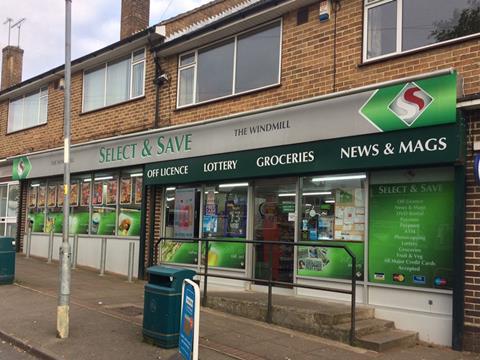 Bestway is categorically not working on a counter offer for Nisa as the valuation is "crazy", CEO Zameer Choudrey has insisted.

"We're not putting a counter offer together," he told The Grocer. "We made an offer in April. It was rejected. They moved on to Sainsbury's and now Co-op and we wish them good luck."

Choudrey did admit that if members were to reject the Coop's offer there were "various things we could consider", and "we will help them in any way they can," but nothing was in the pipeline.

"We don't know the preferences of the members. And no-one has approached us saying this is what they would want. Would we be happy to look at it if they wanted to remain independent? Of course, but they've got to ask themselves the question. What is it they value? What is it they want?"

He added that expecting a better offer than the Co-op's, based on a change of heart, was unrealistic.

"The kind of value they put on it, we can't afford. It's just speculation and I'm surprised we are still linked to it because there is nothing we are working on."

The news may disappoint some Nisa members who hoped that should the Co-op bid be rejected next week Bestway would immediately come back in with a new offer, with speculation that Nisa was working on a new bid for 50% of Nisa, which would enable Nisa to retain its mutual status and the independence of members while also providing a windfall for shareholders.

But Choudrey said Bestway was not prepared to pay a premium for Nisa.

"I would love to do deals at these valuations, but I'm also accountable to the chairman and my board of directors and I don't want to have to spend the next 25 years making deals commercially viable," he said.

"Some of the deals are crazy. The whole industry is under a lot of pressure," he added. "At these prices we are a seller not a buyer."

Speculation regarding such a deal was ramped up this week after Select & Save formally ended its 15-year relationship with Nisa and announced a new supply deal with Bestway for its 65 stores.

Bestway also remains in talks with Costcutter over supplying its 2,200-store operation.

The Select & Save deal will see the wholesaler supply chilled and ambient groceries to stores for the next five years.

Select & Save, which has a turnover of around £20m, announced in May it was considering switching suppliers due to "uncertainty within the convenience sector". "Bestway stood out from the beginning of the process as they offered the scale, range, competitiveness and the commitment to our business we were looking for," said Select & Save founder Kam Sanghera,

"Like Select & Save, Bestway is an operator that started in retail so they inherently understand the business and its challenges. I am delighted that we have partnered with Bestway and I am confident that members will start to secure the benefits from day one,"while creating "certainty for its members" and "protecting their independence".

"With the consolidation in the market, we need to ensure members have the armoury to win the fight on the high street while still retaining their independence and allowing their entrepreneurial flair to flourish," added Sanghera.

Nisa said the Select & Save contract was not financially material to its business and the Co-op offer had not been affected by the move.