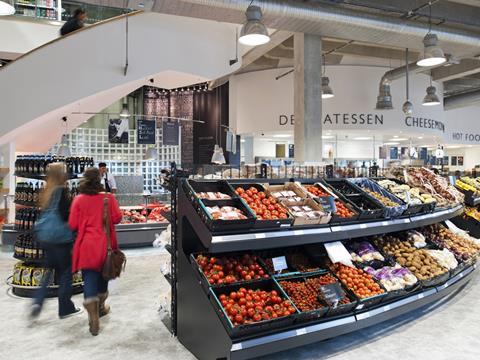 Upmarket supermarket group Booths has effectively called off the sale, The Grocer can reveal.

The chain, which has 28 stores, appointed investment bank Rothschild in November to examine options including a sale in the wake of a downturn in sales and widening losses.

In the year to 1 April 2017, sales fell 4.3% to £263.4m while pre-tax losses doubled from £6.5m to £13.5m as it wrote down the value of its estate by £17m.

However, no suitable buyer came forward. And in the wake of a management shake-up it now appears the strategy is to drive a turnaround from within led by chief executive Edwin Booth.

A source with a good understanding of the situation told The Grocer that "Booths may be likely to go in the direction of making changes themselves, meaning they would continue to run the business
Since the 2016/17 year end, chief executive Chris Dee and finance director Matthew Rothwell have left, with Edwin Booth retaking the reins.

COO Nigel Murray, FD Ross Faith and independent non-executive Kevin Roberts were appointed to the board last July.

Booths declined to comment on whether it was exploring a sale option but a spokeswoman suggested its performance was improving.

"Following Edwin Booth's return to the position of CEO in May last year, Booths have already made a number of structural management changes and have installed a highly capable and effective executive team. A clear strategic plan is in place to transform the business and create a successful and sustainable future," she said.
"Booths are proud of the progress they have made in the last 12 months, improving customer experience in stores, the successful revamp of the Media City store, increasing investment in award-winning Booths brand new product development and successful entry into the multichannel world through a small number of commercial partnerships, all of which has strongly improved sales performance.

"Our focus, as ever, is to work with our colleagues to deliver the very best products, value and service to our customers."

Speculation around likely buyers for Booths included Amazon and Waitrose.