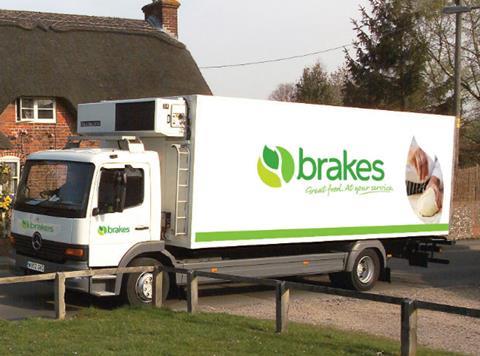 The parent company of Brakes, Sysco, has reported a 9.9% rise in sales in the 52 weeks to 1 July 2017.
Sales at the US company were up to $55.4bn compared with $50.4bn in the 53-week prior financial year.
However, sales excluding the contribution from Brakes and on a like-for-like 52 week basis, were up by only 1.6% to $50.2bn.
Operating profits also rose 11% to $2.1bn in the period.
Sales in its international foodservice operations, which is outside the US and includes Brakes, rose $5.2bn from $5.4bn to $10.6bn.
Sysco said an uplift in operating income of $66m to $244m and nearly doubling sales in its international foodservice operations was largely driven by its recent acquisition of Brakes.
However, in a forward looking statement, which the company insisted was required by US law to highlight risks, the firm warned its $3.1bn deal for Brakes "may not be successful" as it tries to overcome the impact of Brexit.
The US company said its expansion into international markets presents "unique challenges and risks".
It said the takeover deal for the foodservice provider is going to "require a significant commitment of time and resources" before it reaps any benefits.
The deal for Brakes in February last year included the repayment of about $2.3bn of the wholesaler's debt.
"Expanding into international markets presents unique challenges and risks, including compliance with local laws, regulations and customs, and the impact of local political and economic conditions, including the impact of Brexit, and such expansion efforts, including our Brakes acquisition, may not be successful," said Sysco. "Any business that we acquire, including the Brakes transaction, may not perform as expected, and we may not realise the anticipated benefits of our acquisitions. The Brakes Group acquisition will require a significant commitment of time and company resources, and realising the anticipated benefits from the transaction may take longer than expected."