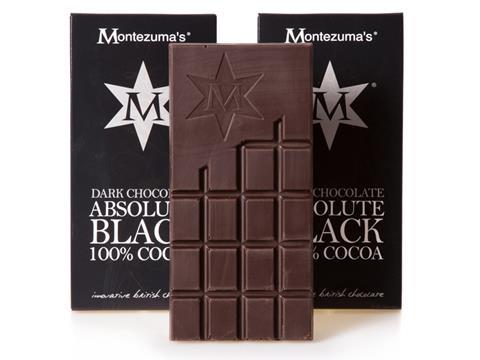 Consumer-focused private equity group Inverleith LLP has bought a majority stake in premium chocolate brand Montezumas.
The chocolate maker was founded by Helen and Simon Pattinson in 2000, who have sold their majority share for an undisclosed amount.
Montezumas manufactures artisan chocolate bars, truffles and gift products, runs a subscription 'chocolate club', and runs five retail stores in London and the south east.
The couple founded the business with a chocolate shop in Brighton, promising high ethical standards for its chocolate produced at its Chichester manufacturing site.
The investment will see the company expand the distribution of its chocolate products in the UK and oversea, as well as help drive innovation.
'We are delighted to have secured Inverleith LLP as the majority investor into Montezuma's," said Helen Pattinson.
"After eighteen years at the helm, we knew this was the right time to seek additional investment and the right partner.
"It was extremely important for us to find and work with an investor partner who would recognise and respect the company and brand we have created and love, our values, our innovative approach and the quality of our products."
Co-founder Simon Patterson added: "We feel Inverleith fully understands the brand's future, shares our continued passion for what we have developed and will ensure that we capture new opportunities for the brand both at home and overseas."
Following the deal with Inverleith, after a period of transition, Helen and Simon Pattinson will step back from the day-to-day running of the business, whilst retaining roles as ambassadors and directors for the company.
The move follows Inverleith's majority acquisition of London retailer Planet Organic in September, as well as investments in The Scotch Malt Whisky Society, Good Hemp and Emily Crisps.
"Montezuma's is a fantastic addition to Inverleith's expanding portfolio of consumer investments," commented Inverleith LLP managing partner, Paul Skipworth
"Montezuma's long-standing ethical position and track record of innovation position the brand perfectly to capture strong consumer desire for authentic, premium, artisanal brands.
"It is already a leading player in the high growth segments of the chocolate market with enormous opportunity for the brand both in the UK and internationally."
Charles Lanceley, director at Alantra, who advised on the deal, said: "Montezuma's is at the forefront of the British premium chocolate industry and has experienced strong growth due to its continued focus on flavour innovation and product quality.
"We are seeing a huge increase in investment in premium products with genuine functional benefits. Montezuma's is a leader in this space and we are delighted to have advised the founders on this transaction.
"The business has a strong future ahead with its new private equity investors Inverleith, who have an excellent track record in growing consumer brands."