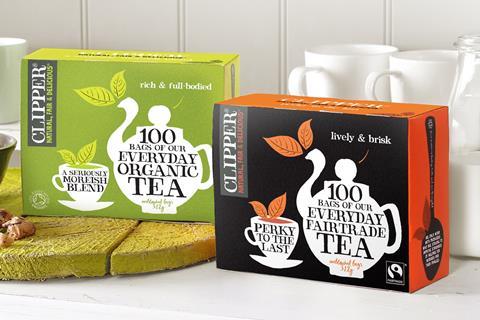 Whole Earth and Clipper Tea owner Wessanen has agreed its €885m sale to a consortium involving PE firm PAI Partners and investor Charles Jobson.
Wessanen, which also manufactures the Kallø brand, announced last month that it was in discussions with the group but has now accepted the cash offer.
Jobson has been an investor in Wessanen for the past ten years, and currently owns a 25.7% stake in the business. His stake will rise to 38%, while PAI will hold 62% ownership.
The deal will allow Wessanen to continue investment in sustainability initiatives and help it expand its position in the organic foods market, it said.
"Our vision is to build a European leader in organic and sustainable food. We want to remain at the forefront of making food healthier and more sustainable for the benefit of both consumers and the planet," said Christophe Barnouin, CEO of Wessanen.
"PAI and Charles Jobson are fully supportive of our strategy and will bring a longer-term horizon and additional investments supporting the execution of our plans."
Gaëlle d'Engremont, Partner at PAI Partners said: "Wessanen is extremely well positioned in the European health food industry, housing high-quality brands and being at the forefront on innovation in this rapidly growing sector.
"We intend to accelerate Wessanen's growth using our experience in the food and consumer space and investing further in the brands and the people of Wessanen to increase the reach of the company.
"We are fully committed to Wessanen's current strategy and are excited to work alongside their passionate management team and long-time shareholder Charles Jobson."
Charles Jobson added: "Since 2009, I have been a supporter of Wessanen's vision to become Europe's leader in healthy and sustainable food.
"I have been following Wessanen closely and strongly believe in a bright future for all its stakeholders. As a private company, I believe Wessanen will have better potential to accelerate and continue to be at the forefront in the industry."