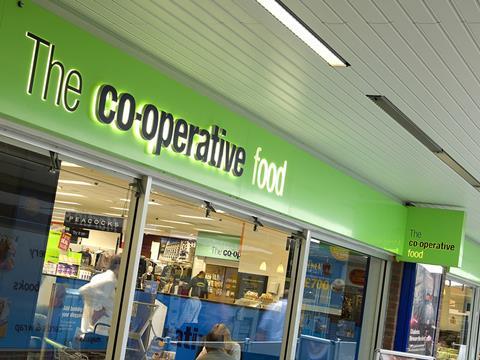 The Co-operative Group has made its third disposal in as many months.
It has sold its security business Sunwin Services Group to Cardtronics for £41.5m.
SSG offers services such as cash & values in transit, atm support and managed security.
The deal is expected to be completed in November, and all 1,500 staff will transfer across to Cardtronics.
"I am pleased that we have reached agreement with Cardtronics for the sale of the Group's Sunwin Services Group business," said The Co-op Group interim CEO Richard Pennycook.
"Cardtronics is a world-leader in managing ATMs, and the sale to this organisation will result in continued excellent service levels to those businesses and individuals that use their products and services.
"Sunwin Services Group and its employees have delivered an excellent level of service, and I have no doubt the business will continue to develop further," he added.
The Co-op Group sold The Co-operative Pharmacy to Bestway for £620m in July and The Co-operative Farms to The Wellcome Trust for £249m in August.
Cardtronics also revealed it was entering into a seven-year agreement with The Co-op Group to operate around 1,800 of its atms. It will take on operation no later than January 2016.
"We believe this deal delivers great value for all of our stakeholders, said Cardtronics CEO Steve Rathgaber. "The agreement will significantly expand our core UK business."
Cardtronics Europe MD Jonathan Simpson-Dent added: "The Co-op Food stores' atm estate is a high-quality portfolio and is one of the highest transacting off-branch estates in the UK market. As such, it presents a solid, strategic opportunity for growth that plays absolutely to our core strengths.
"In addition, acquiring ownership of SSG will ensure that we can provide best-in-class support to our expanding core ATM business and offer consumers increased access to cash and a high level of service across our ATM fleet."