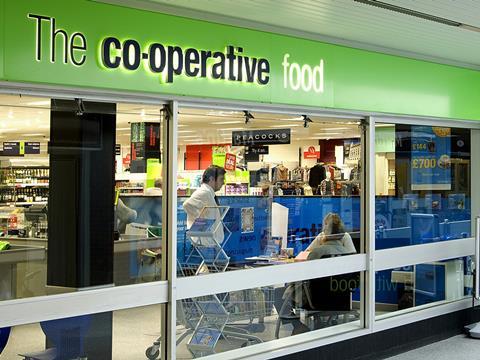 The Co-operative Group has bought 15 Budgens stores from Booker.
The Co-operative Food chief of retail executive Steve Murrells said the deal represented a sizeable chunk of its target of opening at least 100 new stores this year.
"Co-op Food continues to go from strength to strength, with a clear strategy that focuses on the growing convenience store market and our vision to establish ourselves as the number one convenience store operator," he said.
"Our acquisitions programme is fundamental to the success of this strategy, and in 2016 The Co-operative is actively pursuing 100 new stores. The acquisition of these Budgens stores absolutely supports our focus on convenience store retailing."
Murrells added that the Co-op had continued to deliver positive sales momentum, against the backdrop of a challenging retail environment, with millions of shoppers responding to its "little and often" message.
The company acquired more than 100 new stores last year and reported positive sales figures over the Christmas period.
Booker took ownership of a bundle of Budgens stores as part of its £40m acquisition of the Budgens and Londis operations from Musgrave last May. CEO Charles Wilson told The Grocer that following the Co-op deal it still held "a few" company-owned stores but that it was hopeful of returning these to independent ownership.
He said the Co-op was a good buyer for the stores and that staff would fit well with the Co-op culture. The sale would allow his team to focus on improving the offer for the 123 Budgens Partners stores and to growing the chain, he added.
"Booker Group is committed to growing the Budgens business with our independent retail partners. Through selling 15 of our company-owned stores to the Co-op, we will be able to focus on the partner business," he said.
The stores sold to the Co-op are predominately in London and the South East and the deal is subject to the approval of the Competition and Markets Authority.