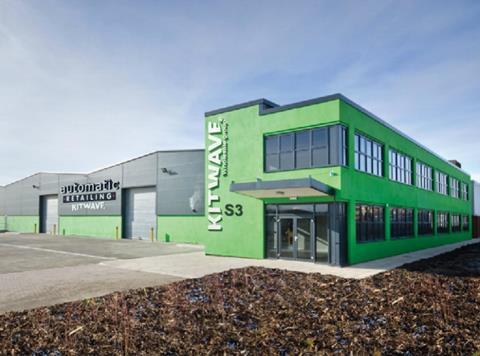 Kitwave Wholesale Group is on the hunt for acquisitions to boost the £341m turnover business, which supplies independent retailers, foodservice and the on-trade via 26 depots.

The Unitas Wholesale member reported full-year pre-tax profits up from £165,000 to £3m on turnover up by more than £45m to £341m. EBITDA rose more than £1.6m to £12.4m.

Chief finance officer David Brind said it was talking about potential acquisition opportunities "all the time" in its three key divisions.

Whether any of these would materialise within the next six months, he said: "It depends … We are always looking for the right acquisition opportunities. We have ambitious expansion targets."

These included to continue to grow the scale of operation, the customer base and its relationships with brand owners.

Brind said the full-year period to the end of April saw the entire group work towards migrating to a single IT platform.

"We are busy in a project at the moment to migrate our frozen business … but that's not complete yet."

He also said the group had developed its depot infrastructure and made sure its fleet infrastructure was "exactly what we need to keep up our service quality and delivery service quality and we are investing continually in that fleet and the operations around that".

The plan, reported in The Grocer in July, to build a replacement 65,000 sq ft distribution centre in Wakefield, was expected to be complete in the early part of 2020.

The business currently has 26 depots, up from 15 in November 2016, before it bought HB Clark, which it fully integrated in the year to June. Seven of the depots are frozen, eight on-trade and the remainder ambient.

The frozen division, trading as Eden Farm Hulleys, enjoyed "positive momentum in the revenue streams and profit contribution to the group", the company said in its results announcement.

"It's been a really positive year for the group," Brind said. "The group continues to deliver growth in revenue, margin and profitability whilst ensuring strong cash generation is maintained and this trend is expected to continue in the foreseeable future."

It was fundamental to its strategy to maintain a flexible platform from which to operate, including its financial structure.

"The business has a strong delivery and IT infrastructure to ensure customer service is at the forefront of what we do. It is due to these cornerstones that there is every confidence that the future performance of the group will be very strong."

The result for April 2018 reflected this "very strong operational and cash performance" and Kitwave expected to see the further benefits of recent acquisitions in the 2019 results, said Brind.