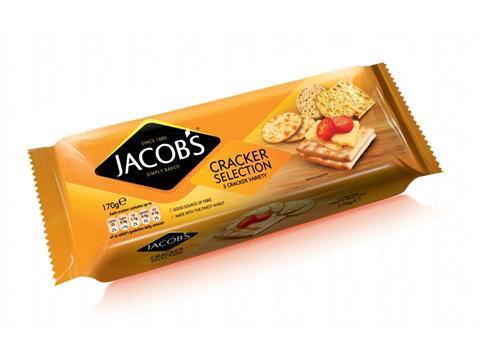 McVitie's owner Pladis is eyeing a £100million sale of savoury biscuit maker Jacob's. Pladis, which owns United Biscuits, has hired investment bankers Oppenheimer to oversee the deal, says Sky News. The maker of Mini Cheddars and Jacob's Cream Crackers has been part of the United Biscuits group since 2004. United Biscuits also owns Carr's and breakfast bar brand Go Ahead and was bought for £2bn in 2014 by Turkish group Yildiz, which owns Pladis (Daily Mail).
The founders of Fever-Tree are toasting a £103.5m payday, after confirming the sell-off of another tranche of shares in the mixer maker. Charles Rolls, non-executive deputy chairman, sold two million shares, while Tim Warrillow, chief executive, sold one million shares, leaving them will stakes of 7.1% and 4.7% respectively (Telegraph, Daily Mail).
The UK's first faux meat chorizo will go on sale in September, as part of what is claimed to be the largest single supermarket range of frozen plant-based foods. Frozen food specialist Iceland is bolstering its freezer offering with 13 new own-brand products – including vegan-friendly foods that look like chorizo sausages, chicken, burgers and mince (The Guardian).
Proposals to ban junk food advertising on public transport in London would wipe £13.3m a year from Transport for London's advertising revenue as the organisation confronts a big jump in its operating deficit. The ban would apply to junk food defined as being high in fat, salt or sugar by the Food Standards Agency, and it would apply on the Tube, overground trains and buses (Financial Times (£)).
The UK advertising watchdog has ruled that McDonald's Happy Meals can be advertised during children's TV shows because they are "healthy", but banned ads for KFC and Kellogg's Coco Pops for promoting junk food to young people (The Guardian).
Anheuser-Busch InBev is readying new African operations as the world's largest brewer continues its expansion on the continent after the blockbuster takeover of SABMiller (Bloomberg).
It may be the FTSE 100's top-performing stock of the year so far, but Ocado was on the back foot yesterday after Barclays downgraded the online grocery retailer, commented Louise Clarence-Smith in The Times (£).
Spiralling overseas costs took a bite out of Domino's Pizza's profits as the World Cup saved the company from sluggish demand during the recent heatwave (Telegraph, The Times £, Daily Mail).
Pensioners are abandoning the High Street and shopping online instead, as official data shows nearly half of over 65s now shop via the internet. The proportion of older buying items via websites from the comfort of their own homes has trebled over the past decade from 16 per cent to 48 per cent, according to the Office for National Statistics (Telegraph).
The first UK-grown chia seeds go on sale this week, as demand for the plant native to the Americas is fuelled by the explosion in the popularity of plant-based diets (The Guardian). The company Hodmedod, pioneers of British-grown pulses, grains and seeds, has been working with farmers Peter and Andrew Fairs, of Great Tey in Essex, to bring the new British crop to market.
Healthy nutrition changes have shaken up the Chinese consumer market, as multinationals gradually catch up on changing tastes as consumers shun salt and MSG (Financial Times (£)).
John Schnatter, the recently ousted chairman of Papa John's International, took a swipe at the company he founded following a disappointing set of quarterly results and a cut to its earnings outlook, saying the company performs better with him involved and that he "will continue to fight to do what's best" for the pizza chain operator (Financial Times (£)).