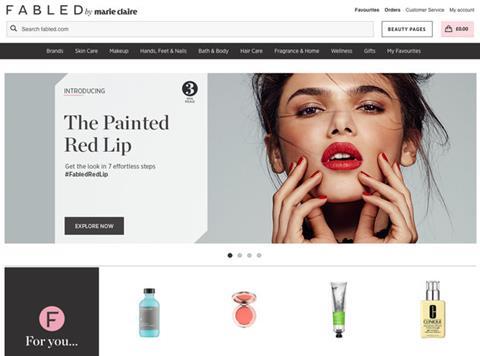 Ocado (OCDO) has sold beauty and wellbeing retailer Fabled to FTSE 100 fashion firm Next (NXT), as the online grocer plans to shift its focus to the joint venture inked with Marks & Spencer (MKS).
Next has bought the 3-year-old premium beauty retailer, trading online through Fabled.com and via a central London shop operated by fashion magazine Marie Claire, for a "small upfront payment", Ocado said.
A further earn-out based on sales in the four years to 2024 is also part of the transaction, with a minimum guaranteed payment of £3m. The deal represents a present value to Ocado of £8m, after accounting for future expected earnings.
Ocado's CEO Tim Steiner said: "The recent JV with M&S has meant that the centre of gravity at Ocado Group has shifted.
"In the light of our strategic evolution and given the success of the collaboration between Next and Fabled, we decided that it would be in the best interests of all parties to now pass the baton so that Next can take Fabled forward. We wish them all the best in this endeavour."
Next and Fabled collaborated over the past eight months with the fashion retailer looking to expand its current wellbeing offer featuring over 100 beauty brands sold through Fabled, including Estée Lauder, Clinique and Benefit.
Ocado and M&S agreed to create a 50/50 joint venture in February seeking to "transform online grocery shopping in the UK".
Under the deal, M&S agreed to pay Ocado £750m for a 50% stake in the JV, which will combine M&S's branded food and beverage range with Ocado's existing range of to offer over 50,000 SKUs to consumers.
M&S products will be available on the Ocado platform by September 2020, replacing the online grocer's current sourcing agreement with Waitrose.