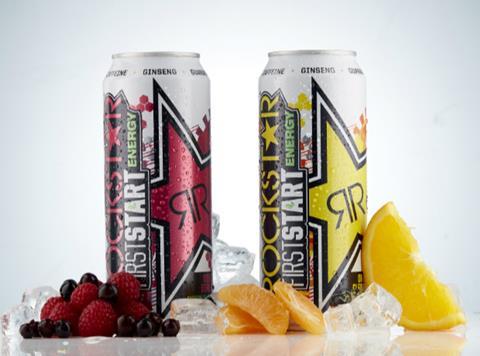 PepsiCo has agreed to acquire energy drink maker Rockstar for $3.85bn (£3bn) as it continues to step up its portfolio diversification efforts.
The deal is the latest in a series of transactions among big beverage companies into the fast-growing energy drink space, with PepsiCo's largest rival Coca-Cola having taken a minority stake in Monster Energy in 2015 and launching its own energy drink last April.
PepsiCo's chairman and CEO Ramon Laguarta described the acquisition as "highly strategic", as it will enable the soft drinks giant to "capitalise on rising demand in the functional beverage space" while it seeks to become "more consumer-centric".
"Over time, we expect to capture our fair share of this fast-growing, highly profitable category and create meaningful new partnerships in the energy space," Laguarta added.
PepsiCo has been a distribution partner for Rockstar in North America since 2009. In addition to Rockstar's products – available in 30 flavours across 30 countries – PepsiCo's energy portfolio includes Mountain Dew, GameFuel and AMP.
The US business said it did not expect the transaction, forecast to close in the first half of 2020, to be material to its revenues or earnings this financial year.
In 2019 revenues rose 3.9% to $67.16bn while net income amounted to $7.35bn.
GlobalData drinks deputy editor Andy Morton said the deal would "fill a gaping hole in PepsiCo's beverage portfolio".
"The purchase also sounds the starting gun for a new frontier in PepsiCo and Coca-Cola's beverage war as the world's biggest soda companies finally get serious in energy," he added.
According to GlobalData, the global energy drinks market grew 8.9% in 2018, making it the fastest-growing category in non-alcoholic beverages.