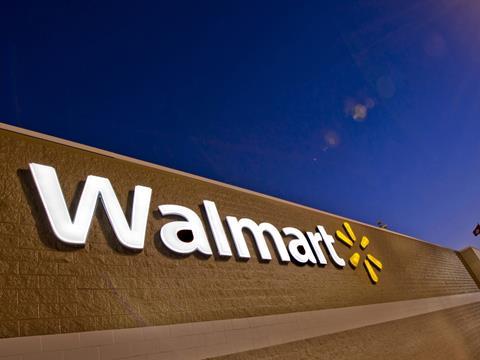 Walmart could start a bidding war for Whole Foods Market to block Amazon's expansion into grocery, analysts at JP Morgan have forecast.

In a note yesterday, the analysts said there were "compelling reasons" for the Asda owner to make a rival bid, including gaining wealthier customers and generating economies of scale.

By scuppering Amazon's £13.7bn deal for Whole Foods, Walmart could also succeed in "keeping Amazon out of its wheelhouse", JP Morgan said.

"Walmart stands out as the only company in our coverage with the means and motive to counterbid, but the motive is ultimately more driven by a defensive strategy," the analyst argued.

However, it conceded that Walmart already has more than 20% share of the US grocery market - a higher share than Whole Foods - so the acquisition would not be as important to them as to Amazon.

With more than 450 stores in the US, Whole Foods would represent an instant route into the bricks & mortar grocery market for Amazon, which only has three physical grocery stores all in Seattle.
Bernstein analyst Bruno Monteyne agreed Walmart could gain an advantage by making a rival bid. "This would delay the impact of Amazon acquiring real estate and product supply," he said. "Walmart has stepped up massively its investments so if it can gain another two or three years on executing its latest plan before Amazon goes full steam, that will be good." There would be additional benefits in strengthening private label and fresh food sourcing, he added.
But Bryan Roberts, analyst at TCC Global, believed a bid would be improbable despite Walmart having "more than enough cash". "The only motivations could be to broaden its shopper base to include younger and more affluent consumers and a dog-in-the-manger means of preventing Amazon ploughing into fresh food in a more meaningful way," he said. "But what if a Walmart counter-bid was successful and Amazon went onto bid for another big grocer? Would Walmart have to acquire them too? I'd be surprised if Walmart made a move."