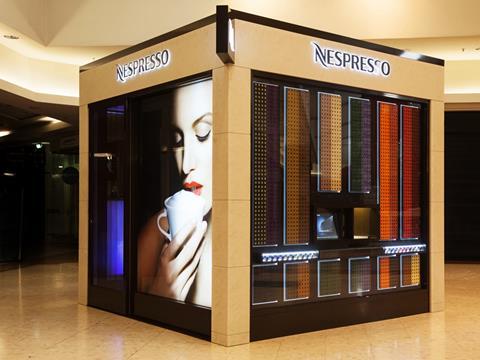 Big things are brewing in the coffee world – with Nescafé and Nespresso owner Nestlé this week snapping up US coffee behemoth Starbucks' retail and consumer business to form a "global coffee alliance".
The Swiss food giant has agreed to pay $7.15bn in cash for a perpetual licence to market Starbucks' consumer and foodservice products outside of the coffee chain's stores. This includes premium roast and ground, portioned and soluble coffee, and creamers. It does not include ready-to-drink products, or sales of any products within Starbucks' coffee stores.
That's a significant chunk of money for what is essentially a licensing deal – with no physical assets included – but Nestlé insists it makes financial sense.
The Starbucks business it is acquiring currently has annual sales of $2bn, which would add 2% to Nestlé's group revenues and increase its coffee sales by almost 15% to CHF17bn.
Even more significantly, the vast majority of it is located in North America, which allows Nestlé to immediately strengthen its presence in the US, where it has, in the words of CFO François-Xavier Roger, been "under-represented compared to our coffee strengths elsewhere in the world".
There is also huge potential for further growth globally, with Nestlé able to use its global distribution strength to leverage the rising popularity of the Starbucks brand in emerging markets such as China.
And it will give Nestlé, which has until now been focused on soluble and capsule coffee, more of a foothold in packaged roast and ground coffee.
The timing of the deal couldn't be more perfect – given recent moves by German rival JAB Holding, which owns high-end US coffee brands Keurig, Peet's and Stumptown. However, Nestlé insists the acquisition – which comes just months after the Keurig Green Mountain business acquired Dr Pepper Snapple Group for $18.7bn – is a "not a short-term defensive reaction".
Instead, it claims this is a long-awaited union of two coffee companies with a shared outlook when it comes to sustainability, NPD and premiumising coffee.
There will be some outstanding overlap between the two businesses. Starbucks is keeping its RTD business, which will be in direct competition with Nestlé's branded RTD products at retail. Similarly, Nestlé acquired a 67% stake in US chain Blue Bottle Coffee last September, which will compete with Starbucks coffee shops.
However, Nestlé insists the two organisations have "recognised there will be some overlap, which will be tolerated and fine".
What is less clear is how this move could affect Nestlé's existing brands. The Swiss food and drink giant has confirmed that as well as continuing to sell Starbucks-branded pods for Keurig systems, it will develop Starbucks branded products for its own coffee systems – including Nespresso and Nescafé Dolce Gusto.
In order to avoid "confusion", however, the Starbucks-branded Nespresso pods will not be available through Nespresso club or Nespresso boutiques, with Nestlé instead marketing them through "other outlets" including retail and e-commerce. This could mean Starbucks-branded Nespresso pods could soon go on sale in supermarkets, in a departure from the current direct-to-consumer model for Nespresso.
However, being so closely aligned to another high-profile – and at times controversial – brand could also bring challenges for Nestlé. As recent race-related and corporate tax scandals have shown, Starbucks is a brand that's no stranger to difficult headlines.
Having splashed out a significant amount of cash on the Starbucks deal, Nestlé will have to tread carefully to ensure its bid to address a "historical" weakness in the US doesn't undermine its hard-earned position in Europe.