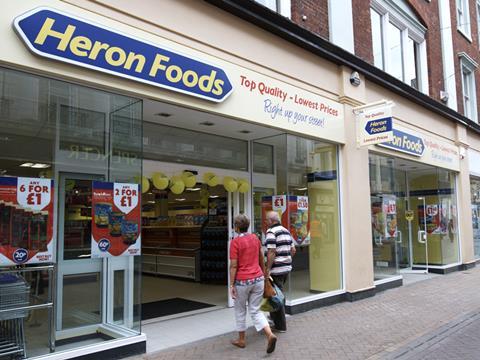 The son of the Heron Foods founder has retired from the company after 40 years.

Andrew Heuck has stepped down as sales director with immediate effect.

It comes months after B&M Bargains splashed out £152m to buy the family-run discount convenience chain.

He had remained in his role alongside his brother, David, following B&M's takeover.

Andrew's brother, Michael, retired immediately from the company following the deal.

"Andrew Heuck has retired after 40 years in the business, as planned following the acquisition of Heron Foods by B&M Retail," said a Heron spokeswoman.

"Tony Dobbs, previously operations director of Heron, has been promoted to managing director to lead the company's continued growth beyond its current 260 stores."

David Heuck will remain in his position as financial director.

The Heuck family founded the business 40 years ago, with its first store opening in Hull in 1979 under the name Grindells Butchers.

In 1981 the Heucks changed the company's name to Heron Frozen Foods, and by 1999 had grown its empire to more than 100 stores.

Andrew, Michael and David took over the running of the company in 2003 after their parents, Malcolm and Sheila, announced their retirement.