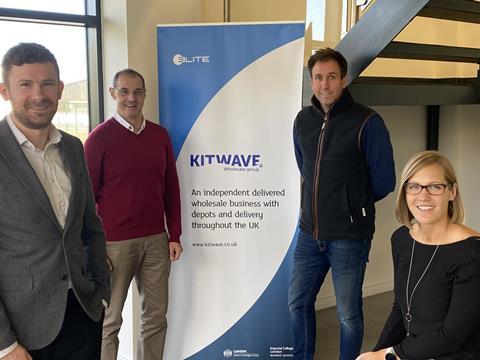 Kitwave Wholesale Group has appointed Mark Earl to the new role of group financial controller, with Laura Wilson-Bell stepping into his previous position as finance director at the group's chilled and frozen operator, Eden Farm.
Earl will report directly to group CFO David Brind and will have day-to-day control along with financial management, while Brind will have a wider strategic focus.
Wilson-Bell has joined the business from Pentland Brands, an investor in retail and wholesale companies, where she had a focus on operational cost control.
"Mark has a great understanding of our business and operations having worked at Eden Farm for a number of years," said Brind. "Kitwave has a philosophy of ensuring we give our loyal employees a chance to grow with the business and Mark's move to GFC is credit to his hard work. The Group continues to grow and Mark will make a great contribution to that future growth. Mark and Laura's appointments come at a time when we can look forward to 2021 with a positive outlook despite the ongoing uncertainty around the pandemic."
Eden Farm MD Ben Maxted added: "Laura joins the business at a time of great opportunity. The frozen market in the UK continues to grow and our service levels remain industry-leading. Financial control behind this is paramount and Laura's focus on operations as well as the core principals of wholesale will stand her in good stead."