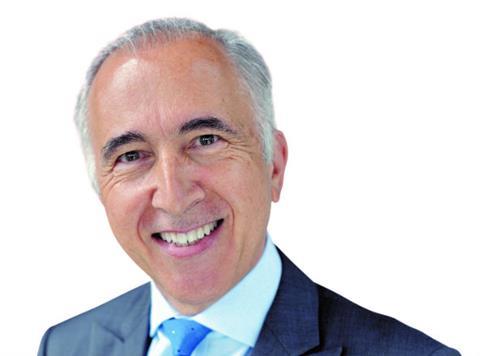 M&S executive director of customer, marketing and M&S.com, Patrick Bousquet-Chavanne, will leave at the end of May.

Bousquet-Chavanne, who announced his resignation via his @pbckarma twitter account, ahead of a Stock Exchance alert, is the latest casualty of a senior management cull at M&S that has seen head of food Andy Adcock, head of stores and online Laura Wade-Gery and head of womenswear Belinda Earl booted out, as part of a five-year reorganisation unveiled last November.

The restructure has seen the business split into two divisions (food and clothing/home) and each has appointed a marketing director. Sharry Cramond was recruited from Southeastern Grocers (in Florida) in January to head up food marketing, while former director of customer loyalty Nathan Ansell was moved to the marketing role for clothing & home at the same time, reporting to new food director Stuart Machin and clothing and home boss Jill McDonald respectively. Once the corporate marketing department is disbanded, Bousquet-Chavanne's role will become obsolete.

Tweeting on 18 April, Bousquet-Chavanne said it was "time for the next venture".

"I will be departing M&S end May. Extremely proud of the accomplishments of an amazing team of talented marketing, digital and sustainability colleagues that I have been privileged to lead over the past 6 years. You all gave it a purpose! #TalentRules.

"Leading M&S' global marketing agenda and, most recently, our digital transformation at a time of complex retail industry changes has been highly fulfilling. M&S is a very special brand with a powerful relationship with the British public. Its future is in great hands with Steve's dynamic leadership of the business transformation."

Bousquet-Chavanne began working at M&S in September 2012 as corporate director of strategy and business development, before joining the board in July 2013 and taking his latest role in May 2016. He is credited with modernising the M&S marketing department, while introducing highly stylised, fast-paced and slick ads that successfully transitioned M&S away from the iconic but increasingly parodied 'This is not just' series.

He has over 25 years' experience in the international branded consumer goods industry, is an honorary professor in marketing at Glasgow Caledonian University, and sits on the board of global spirits company Brown-Forman.

M&S chief executive Steve Rowe said Bousquet-Chavanne had overseen some "extraordinary" marketing programmes for M&S corporately, and made "great strides in laying the foundations of our digital business as well as extending our Plan A credentials. He brought great brand marketing skills and creativity to the business. We thank him for his contribution and wish him well for the future."

The M&S restructure has been driven by Rowe, but is understood to be heavily influenced by new chairman Archie Norman, who wants M&S to be a "faster and more commercial" retailer. Norman has identified 'restoring the basics', 'shaping the future' and 'making M&S special' as key to the turnaround.