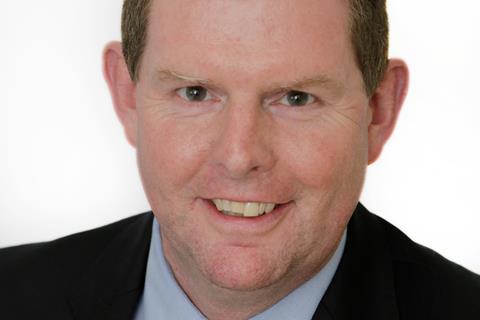 Midcounties Co-operative has appointed Pete Westall to the newly created role of chief values officer in a bid to put members' wishes higher up its agenda.

Westall, who has held a variety of general manager roles at Midcounties over the past three decades, will focus on organising community programmes, events and campaigns such as the 1Change initiative, urging shoppers to make one change to their shopping habits to reduce the amount of single-use plastic they buy. The in-store campaign was launched earlier this year, and promoted on signage in aisles, after research found 94% of Midcounties members believed reducing plastic usage was a high priority.

"We believe we are the first co-operative to create a CVO role at an executive level and it signals that we are committed to doing business in a way that's ethical and delivers a positive return for all our stakeholders," said Midcounties group chief executive Phil Ponsonby.

"Pete has held a variety of general manager roles across the society and has a strong track record of promoting and developing both Midcounties and co-operation."

The new role has been in the pipeline for two years and has been hailed as "the next frontier for business in a world of empowered consumers, concerned employees and fluctuating social media reputations," by Co-operatives UK secretary general Ed Mayo.