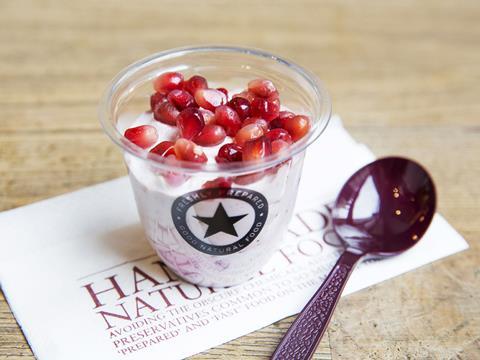 Pret has appointed former Just Eat executive Barnaby Dawe to its brand new role of chief customer officer.

Starting on 1 October, Dawe will lead Pret's growing e-commerce business and will be responsible for all of the brand's global marketing and communications activity.

Dawe spent three years as Just Eat's global chief marketing officer, during which time Just Eat trebled its revenue and profits. Dawe stepped down from the role on 21 May after the delivery giant restructured the business, adding a new role of chief customer officer.

He has also held a number of senior marketing positions across several media titans including News International, Sky and Channel 4 in a career spanning over 20 years.

"I am delighted Barnaby is joining the senior team at Pret," said Pret CEO Clive Schlee.

"He has the sensitivity and the experience to maintain continuity in Pret's tone of voice whilst at the same time leading the company's digital transformation."

Dawe added: "I've long admired Pret for its coherent brand strategy and outstanding customer service. I'm honoured to join the team and be a part of the next phase of their journey."

The appointment comes just two months after investors JAB Holdings acquired Pret in a deal worth £1.5bn.