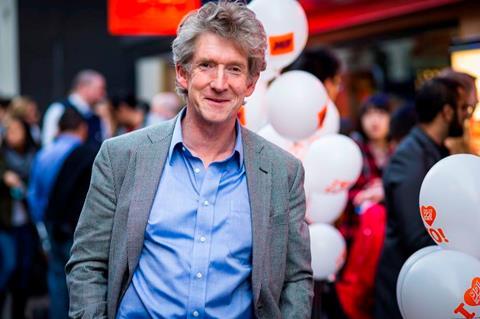 Japanese food group Yo has announced Robin Rowland will step down as a non-executive director after 20 years.

Rowland has been CEO and chairman as well as a non-executive director, and led the company for 18 years until November 2017.

His tenure saw him take the enterprise from an entrepreneur-led business with three London restaurants, through three private equity deals, to a restaurant brand with sites worldwide that serves more than 10 million customers a year.

During his time as a non-executive director of Yo, Rowland has continued his roles as an operating partner and chairman on three investments at TriSpan Private Equity.

Rowland, who was awarded an OBE in 2016 for his "outstanding services to the restaurant and hospitality industry", also sits on the boards of Eathos, Caffè Nero and UK Hospitality.

"Robin took sushi to the masses, growing Yo from a fledgling business to one of the UK's most loved and iconic restaurant chains," said Yo Sushi CEO Richard Hodgson.

"Though he will be sorely missed by everyone at Yo, we wish him the best with his future projects, all of which will benefit from his considerable experience and insight."

Rowland said the acquisition of US sushi group Snowfox last month marked a further milestone in Yo's "pivot to a diversified global multi-brand and multi-format Japanese food group".

As such, now was the right time for him to step down from the board to make room for others who could guide Yo through to the next stage of development.

"I'm incredibly proud of everything we've done over the years at Yo, and the extraordinary people I've been lucky enough to work alongside, who make this business so very special," he said.

Rowland will focus on developing his portfolio of retail hospitality interests.